A broad range of granular MFA authentication methods
Microsoft Azure AD MFA has limitations in the granularity options it provides, which lead to challenges striking a balance between security and user experience. Most organisations need a broad range of authentication methods to address their specific business needs and based on group and user profiles.
SecurEnvoy is able to offer a range of authentication methods, a single view of user authentication, user self-service and location-based authentication.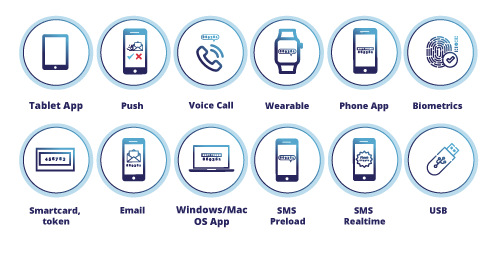 Authentication ranging from biometrically protected smartphone apps through to hardware tokens and simple SMS OTP.