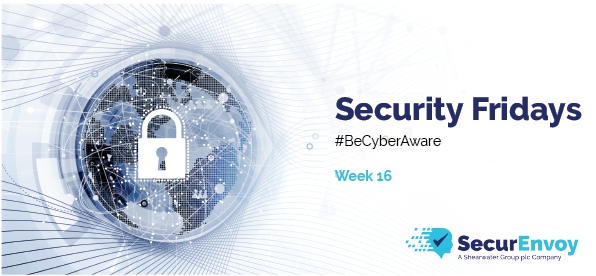 Security Fridays: Week 16
Business' approach to data security post Covid-19
As we approach the fall of 2020, we hear news of a possible medical breakthrough for a Covid-19 pandemic from several sources. This is terrific news, and we hope medical science can bring resolution to the many people affected by this terrible pandemic. 
There are many things to be understood about this pandemic and the long-lasting effects on how we work. Regardless of whether you agree or not, things have changed. One could argue that Covid-19 (and other pandemics in the recent 20 years) are not the most dangerous thing that threatens us, but rather quite the opposite – and frankly, I may agree with you to some point – but there is no denying that the office workplace as we know it has now changed for the foreseeable future. 
That being said, there is much to consider in the new office space. Google, for example, has announced that its employees will be working remotely until at least the summer of 2021. Other companies, like SecurEnvoy, have already implemented safety measures for people that need to report to the office from time to time. Aside from the physical things we will all be doing, like facemasks and social distancing – there are other things that we've accepted into our lives now – things that are more bit more big-brother-ish. 
Gartner just released a statement outlining several trends that we're all getting comfortable with; 
48% of employees will likely work remotely.

16% of businesses will be using some sort of monitoring solution, expected to be used on business-owned equipment as well as personal BYOD equipment.

32% of businesses will convert full-time salaried employees to contingent contract labor.

 
Businesses today are increasingly turning to the most flexible options for remote workers in efforts to continue operations while maintaining cost. In most cases and during the initial onset of a sudden shift in the standards of business operations, it's not unusual to see a relaxed security posture to accommodate the immediate need. However, in the short term, as things begin to settle down, companies reapproach and reexamine the security position, generally concluding that the risk of a remote, contract-based workforce using a mixture of personal and business-owned computing devices poses a higher risk to the company than initially understood. 
All this begins to come together as businesses deliver monitoring tools to the devices you use, and that includes your personal and business devices alike. These are critical tools for the business world today, and SecurEnvoy is positioned to provide your organization with the tools ranging from data loss prevention to identity management across devices. Studies have shown that Multi-Factor Authentication (MFA) is a critical first step to confirming the identity of a user accessing the corporate environment and data. Data Loss Prevention (DLP) is an additional, important step in making sure that you've secured your most valuable business asset from malware, insider threats, and human error. Providing Identity Management is the final step as companies begin using cloud services, like Microsoft Azure, SharePoint, Office 365, OneDrive, SalesForce, ADP, and other online, subscription-based services. 
In closing, as we continue to work more remotely than ever before, the threats themselves have not changed. Stay Safe, Work Safe.
Read the article that was analysed here: https://www.gartner.com/smarterwithgartner/9-future-of-work-trends-post-covid-19/
Category: Industry News
Data Discovery / 2FA / DLP / MFA / Remote Working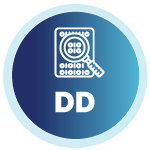 Data Discovery
Platform
(DD)
Data discovery across your digital estate.
Essential data discovery for any organisation.
Learn more about SecurEnvoy DD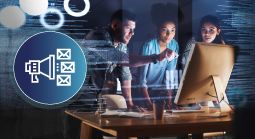 What to read next...