SecurEnvoy article published in Computing Security Magazine
SecurEnvoy, a Shearwater Group plc company, is excited to announce that an article jointly written by Phil Underwood, our CIO and Chris Cassell, our Technical Specialist was published in the prestigious Computing Security magazine special edition – 'Working from Home'.
The article focuses on the increase in remote working due to the current global pandemic and highlights the potential security risks that arise as a result. It discusses the security challenges faced when working remotely and offers insights on how to protect and secure business data.
Click here to read the complete article on page 12 and 13 of the magazine.
Category: Company News

Identity and Access
Management
(IAM)
Making the complex simple.
Effective, secure IAM for all your business challenges.
Learn more about SecurEnvoy IAM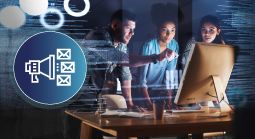 What to read next...