Construction
SecurAccess provides a brilliantly simple solution to a perennial IT problem. Our remote workers don't have to remember extra passwords or codes and so there has been a very high level of user acceptance.
Category:

Identity and Access
Management
(IAM)
Making the complex simple.
Effective, secure IAM for all your business challenges.
Learn more about SecurEnvoy IAM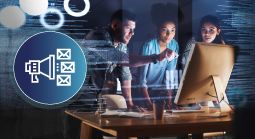 What to read next...