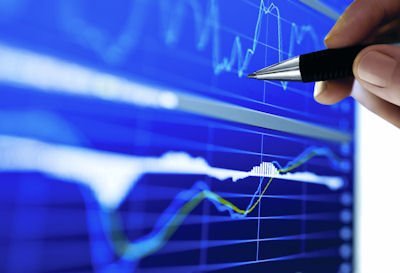 West Yorkshire Joint Services staff no longer have to battle to work remotely
"We found ourselves having to change our solution in a bit of a rush but fortunately the app was a breeze to get up and running. It's so quick and easy to add and remove users to the system and we are now able to provide one day access tokens, making the process much more flexible. It's been a lot easier than we thought it would be, we've had a great response from our end users….."
West Yorkshire Joint Services has teamed up with SecurEnvoy in a three year contract to receive a new tokenless authentication solution. This comes after the old system left remote workers unable to do their jobs efficiently. Now employees can access the company system remotely via an app on their mobile phone, instead of using the existing hardware token method.
West Yorkshire Joint Services has been operating with hardware tokens since 2009  however these are no longer meeting the needs of the business. On-going issues with the token-based system highlighted problems such as the tokens disappearing or becoming damaged, which regularly left remote workers unable to do their jobs and open to security risks while they waited for a new token to be sent out to them.
This is a serious issue for any business but in particular those with staff regularly working away from the office and using various mobile devices to access the system. The SecurEnvoy technology leaves hardware tokens completely redundant.
In May 2013 SecurEnvoy rolled out the software which turns users' own mobile phones into authentication devices by utilising SMS technology. The app allows users to access their system remotely via any of their personal devices in the organisation using their  smartphones daily, this method quickly eradicates  the need to use hardware tokens at all, which will save the company both time and money.
West Yorkshire joint services ICT support officer, Matt Wharton, says: "We have a lot of people who work remotely so it was becoming a big challenge to continue with a physical token system. We also work with temporary contractors and found that we would distribute tokens which the contactors would have for a long time but only use very rarely. It was then a challenge to get the tokens back, which presented a problem because there were only a limited number of them available to the whole organisation."
Wharton continues: "The fact that the SecurEnvoy solution is software based is a real plus point for us and it has saved both our IT department and our end users a lot of time even at this early stage. We found ourselves having to change our solution in a bit of a rush but fortunately the app was a breeze to get up and running. It's so quick and easy to add and remove users to the system and we are now able to provide one day access tokens, making the process much more flexible. All in all we're really happy with the new service; it's been a lot easier than we thought it would be and will allow us to bring in more offsite workers. We've had a great response so far from our end users."
Steve Watts, founder of SecurEnvoy, says: "Many people use two-factor authentication every day but might not be aware of it. The problem with hardware tokens is that they are yet another device to look after and people are more likely to be careful with their mobile phones than with a plastic token with a much lower monetary and personal value.
Watts continues: "Our aim is to make two-factor authentication as easy as possible for our customers and their users, so we are really pleased that West Yorkshire Joint Services has found our solution to be time saving. The fact that the business has already witnessed positive results because of our service is a real success for us."
Category: Industry News

Multi-Factor
Authentication
(MFA)
Any user. Any device.
Anywhere.
For companies that take authentication seriously.
Learn more about SecurEnvoy MFA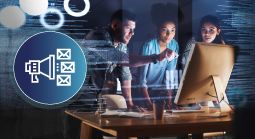 What to read next...