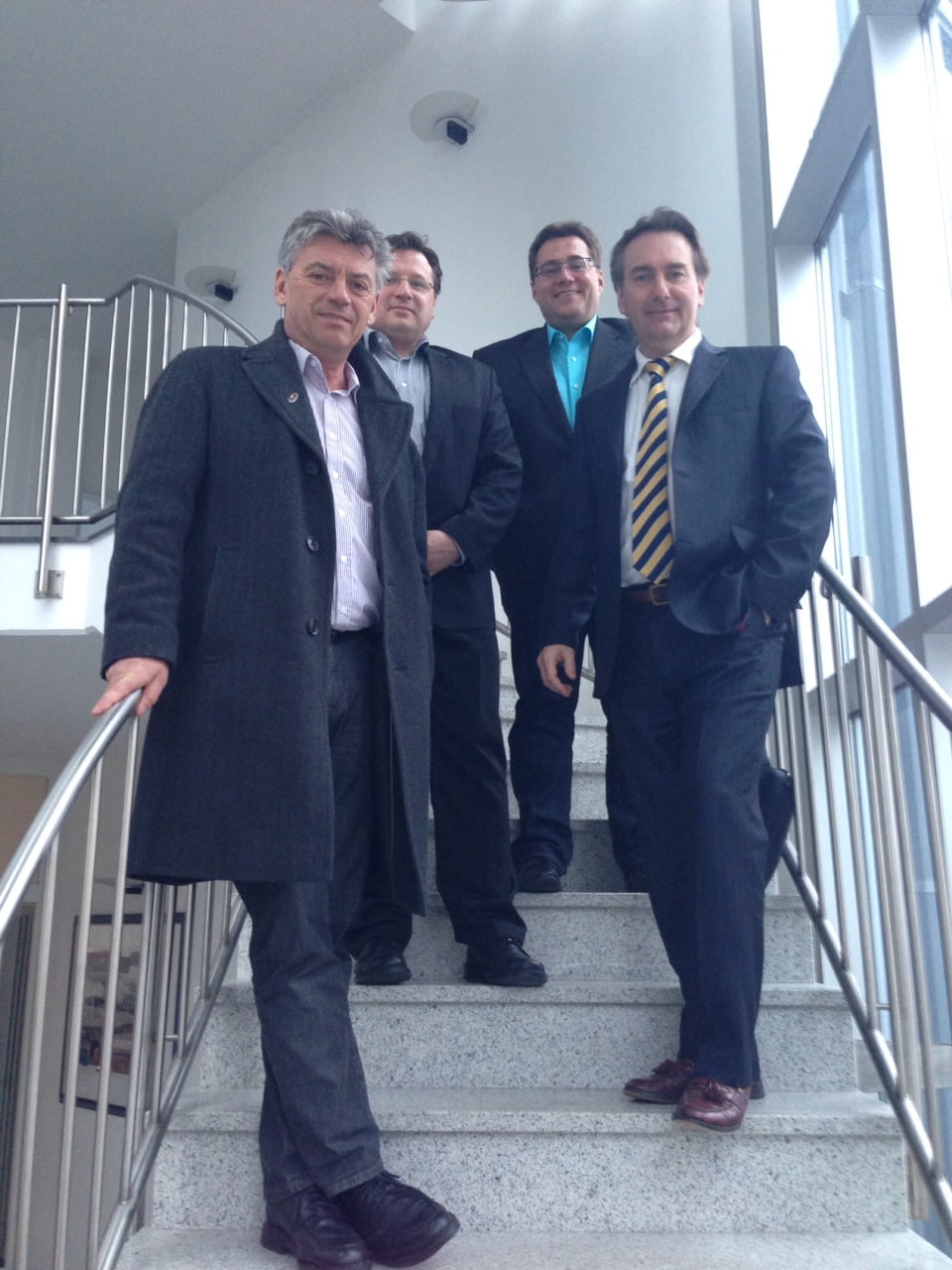 Tokenless inventor increases its sales in the DACH region
SecurEnvoy and ProSoft conclude a new distribution partnership for the DACH region
Frankfurt/Reading, 2nd April 2013 – As part of the expansion of its sales activities in the DACH (Germany, Austria, Switzerland) region, the authentication specialist SecurEnvoy recently concluded a distribution, marketing and support agreement with ProSoft. The IT distributor will market the tokenless two-factor authentication solution, SecurAccess, via its extensive network of resellers. SecurAccess allows users to be unambiguously identified, with access being granted only after two factors have been correctly entered: personal login details and also a passcode, which users receive on their mobile devices via SMS, , e-mail, smart device apps or landline.
SecurEnvoy is significantly increasing the size of its sales network in the DACH region this year, and has therefore developed a new partner programme. The company ProSoft Software Vertriebs GmbH, which is based in Munich, Germany benefits from its status as official DACH distributor. ProSoft's core activities is focussed in IT security solutions. Customers can now also enjoy the benefits of the secure, tokenless authentication provided by SecurAccess as a result of the partnership with SecurEnvoy. Rather than using dedicated hardware tokens, this approach makes use of devices that users already have with them anyway, i.e. their mobile phone, smart phone, laptop or tablet. It also leverages other existing infrastructure so no further need for additional hardware or software.
Flexible and independent identification
SecurAccess can be used by staff working remotely, such as sales staff out travelling or staff working at home, in order to uniquely identify themselves and thereby access internal data and applications etc. from anywhere and at any time. To do this, they require just their personal login information and a valid, one time passcode, which they can receive on their mobile devices via SMS, e-mail or generated locally within an app. The flexibility of the solution makes it possible for users to decide themselves which device and which approach to use for identification purposes. In addition to one-time valid passcodes, reusable codes can also be sent, and it is possible to send up to three codes per message. This is useful, for example, for users who only log in a few times each day or who do not have a permanent internet connection or constant mobile phone signal.
"The partnership with SecurEnvoy enriches our range of products by adding a secure and very flexible authentication method," comments Andreas König, Managing Director ProSoft. "The use of SecurAccess means that hardware tokens are no longer required, which is a great benefit as these are very cost intensive when compared to tokenless authentication with regard to procurement, setup, administration and maintenance costs. Instead, users can simply use their mobile devices. A particularly impressive aspect with regard to the SecurEnvoy solution is the fact that users can be really autonomous – for example, if they get a new smart phone they can install SecurAccess themselves in coordination with the system administrator, which reduces the workload for the IT department."
"We will be increasing our sales activities in the DACH region in 2013, and with ProSoft we have a reputable partner on board that can assist us with its expertise and experience in the field of tokenless two-factor authentication," adds Steve Watts, Marketing and Sales Director at SecurEnvoy "With the ProSoft network, we can get closer to end customers and also optimise the support we offer."
Further information on SecurAccess can be found under www.securenvoy.com/products/securaccess/overview.shtm.
Unternehmens-Kurzporträt ProSoft Software Vertriebs GmbH:
Der in Geretsried bei München ansässige Value-Add Distributor ProSoft Software Vertriebs GmbH legt seit 1994 seinen Fokus auf Betriebssysteme von Microsoft und bietet dafür zeitgemäße Lösungen an. Herstellerneutral wählt ProSoft weltweit Softwareprodukte aus den Bereichen Security- und Desktop-Management aus und listet insbesondere Lösungen die sich durch wichtige Alleinstellungsmerkmale auszeichnen. ProSoft vertreibt seine Lösungen über Partner in Deutschland, Österreich und der Schweiz und bietet zusätzliche Dienstleistungen wie Mitarbeiterschulung und Kundensupport an. Im Rahmen bestehender Wartungsverträge betreut ProSoft über Partner heute rund 5000 Kunden im deutschsprachigen Raum von Industrie- und Handelsunternehmen über Finanzdienstleister bis zu öffentlichen Institutionen. 27 von 30 DAX-Unternehmen nutzen ProSoft-Produkte und -Lösungen.
About SecurEnvoy:
SecurEnvoy is the trusted global leader of Tokenless® two-factor authentication. SecurEnvoy lead the way as pioneers of mobile phone based Tokenless® authentication. Their innovative approach to the Tokenless® market now sees thousands of users benefitting from their solutions all over the world. With users deployed across five continents, their customers benefit from significant reduced time to deploy and a zero footprint approach means there is no remote software deployment and administrators enjoy the management tools allowing them to rapidly deploy up to 100,000 users per hour. With its channel centric approach, SecurEnvoy continues to expand its revenue and profitability year on year with customers in Banking, Finance, Insurance, Government, Manufacturing, Marketing, Retail, Telecommunications, Charity, Legal, Construction. Their partners include, Juniper, AEP, Astaro, Sophos, Citrix, Fortinet, Cisco, Checkpoint, Microsoft, F5 and others.
Category: Industry News

Multi-Factor
Authentication
(MFA)
Any user. Any device.
Anywhere.
For companies that take authentication seriously.
Learn more about SecurEnvoy MFA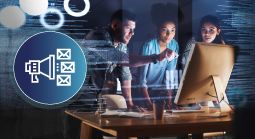 What to read next...