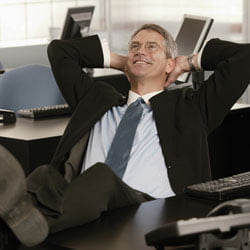 Sit back and let SecurEnvoy take the strain
2011 will be the year that strong two-factor authentication (that doesn't rely on physical tokens) moves into the cloud. Analyst Goode Intelligence has found that 40% of organisations plan to deploy services that will enable employees to use their mobile phone as an authentication device by the end of the year.
This is a potential nightmare for network security architecture, but managed service provisioning (MSP) is the answer. Authentication through the cloud – or the lack thereof – has prevented Software-as-a-Service (SaaS) applications from fully taking off.
The reason for this is security: firms are concerned they cannot guarantee strong authentication of SaaS endpoints in the same way they can with their own internal resources equipped with 2FA security.
MSP allows a security vendor to take over the running and day-to-day administration of a tokenless two-factor authentication system on behalf of a client. This reduces the burden on the client's resources, but also makes it easy for the vendor to provide 2FA solutions for the cloud, integrating into the login phase in the same way SecurPassword 5.4 integrates seamlessly into Windows (or whichever environment you are using).
SecurEnvoy is the first 2FA provider to embrace MSP, and we are working with a number of MSP providers across Europe. We have partnered with Motiv in Holland, Generic in Sweden and SCC in the UK to provide full managed services to SecurEnvoy clients.
Category: Industry News

Multi-Factor
Authentication
(MFA)
Any user. Any device.
Anywhere.
For companies that take authentication seriously.
Learn more about SecurEnvoy MFA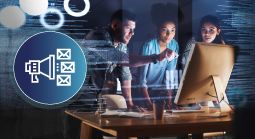 What to read next...