SecurEnvoy releases Version 7, offering new possibilities for sending passcodes
Tokenless two-factor authentication solution now offers even greater flexibility for users
London, 23rd April 2013 – SecurEnvoy, an expert in the field of two-factor authentication, has updated its server engine and added new functionality. The new version 7 forms the basis for the company's entire range of solutions, which uniquely identify users with two-factor authentication. In accordance with the SecurEnvoy motto to "Put The User In Control", this release gives even more control, allowing users to choose from SMS preload, SMS real time with flash, SMS three codes, SMS day codes, smart phone apps, laptop apps (PC or Mac) and finally it is also possible to receive the code via a landline call. Administrators can configure which token types their users can select. The new version also provides an intelligent Multi-SMS Gateway to route SMS messages to multiple third-party GSM providers across the world. And not least, the new version supports Windows 2012 Server and the desktop login for that operating system.
Two-factor authentication with SecurEnvoy solutions does not require the use of any additional hardware tokens or similar, as users can simply utilise their existing mobile end devices, such as smartphones, tablets or laptops. When logging in, users enter their personal access data as well as a passcode generated dynamically by the server engine, which is received by the user via SMS, e-mail,a soft token app or a voice call. The SecurEnvoy range of products includes SecurAccess for secure remote access, SecurPassword for resetting passwords, SecurICE for emergency authentication and SecurMail for secure email delivery.
Passcodes available even without a mobile device
The developers have increased the options available for sending passcodes in version 7; users can now receive their passcodes via a landline telephone call and enter them using the telephone keys. This is particularly suitable for people who do not always have an internet or mobile telephone connection. Users can now therefore choose between preloaded codes, triple codes, real-time codes or daily codes via SMS or email, as well as soft token app or voice call. It is possible to switch between the selected methods at any time. If the user changes to a different method, e.g. from SMS to voice call, the system automatically deletes all the as yet unused and/or still available old codes. This ensures that no usable codes remain on the device.
Additional transmission channels
SecurEnvoy has also equipped the new version with an intelligent Multi-SMS Gateway in order to enable the delivery of messages even in challenging network availability conditions. This gateway allows an unrestricted number of web based SMS providers to be added, as well as enabling unlimited numbers of modems, email gateways and SMPP gateways per server. In addition priority, country-specific and domain-specific settings can be defined. For providers that offer the SecurEnvoy solutions as Software-as-a-Service (SaaS) or customers with multiple domains, more configurations are possible for each domain, which means that multiple customer accounts can be created on each domain.
Automatically playing it safe
The developers have also installed something new with regard to security. For example, the system can be set to automatically delete users that have not logged in for 90 days, and the rollout process is also restricted in terms of time – if the solution has not been activated for a certain number of days, it is deleted. A new alerting system can email key events to administrators for a more proactive approach.
About SecurEnvoy:
SecurEnvoy is the trusted global leader of Tokenless® two-factor authentication. SecurEnvoy lead the way as pioneers of mobile phone based Tokenless® authentication. Their innovative approach to the Tokenless® market now sees thousands of users benefitting from their solutions all over the world. With users deployed across five continents, their customers benefit from significant reduced time to deploy and a zero footprint approach means there is no remote software deployment and administrators enjoy the management tools allowing them to rapidly deploy up to 100,000 users per hour. With its channel centric approach, SecurEnvoy continues to expand its revenue and profitability year on year with customers in Banking, Finance, Insurance, Government, Manufacturing, Marketing, Retail, Telecommunications, Charity, Legal, Construction. Their partners include, Juniper, AEP, Astaro, Sophos, Citrix, Fortinet, Cisco, Checkpoint, Microsoft, F5 and others.
Category: Industry News

Multi-Factor
Authentication
(MFA)
Any user. Any device.
Anywhere.
For companies that take authentication seriously.
Learn more about SecurEnvoy MFA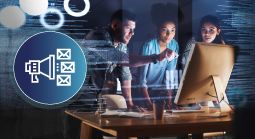 What to read next...