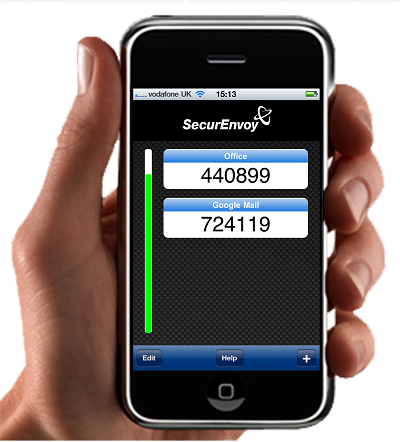 SecurEnvoy Releases New App to Revolutionize Two Factor Authentication
Free soft tokens now available out of the box with Google authenticator compatibility, adding extra protection for iPhone and other mobile users – anywhere, anytime
SecurEnvoy – pioneers of mobile phone based tokenless authentication, today released SecurAccess Version 6.0, which turns any mobile phone into an authentication device – either by receiving an SMS message or, if the user prefers, simply downloading an app.  End-users now will have total flexibility with zero admin or overhead costs providing a mobile security solution to suit the operator's lifestyle and location.
This latest version of SecurAccess Version 6.0 provides a one-time passcode on the user's mobile by downloading a soft token as an app for those users that need the extra security in areas that can't rely on GSM coverage in regions such as US or China.
More flexibility for the User
This latest product provides the user with far greater choice of security – either tokenless SMS 2 factor authentication or a soft token downloaded as an app.  Available free of charge from either SecurEnvoy or Google, the app is suitable for most types of mobile devices i.e. iPhones, iPads, Blackberry's, Android phones, Mac and Windows operating systems including Vista and Windows 7.
Steve Watts, Co-founder of SecurEnvoy said "Our research amongst global customers has shown that a very small minority now require an alternative to SMS tokenless authentication for some of their workers who are in more remote locations, such as mines, mountainous regions or indeed in certain parts of the US and China where the GSM reception is patchy at best!  With downloadable apps from Apple or Blackberry for example, we can offer organisations a wider choice of 2 factor authentication on all devices in every continent of the globe.  Plus the great news is it's free to our customers."
The added benefit of SecurEnvoy's latest offering is that there are zero costs to customers using this new app and zero management time for the IT or admin staff as the end-user literally downloads the apps themselves without any interaction with the corporate helpdesk IT staff.
A simple process
For the organisation there is nothing they need to do.  It is all down to personal preference of the end-user to choose whether they want their 2 factor authentication passcode sent via SMS or via their app.
The user simply:
Visits the app store – either SecurEnvoy or Google, and downloads the app
Logs into the SecurEnvoy enrolment page – cleverly they can authenticate themselves with their current user name and passcode
A barcode appears in the screen which the user scans with the camera button on their phone
Within 60 seconds the user can be authenticated and start using their phone as a soft token.
SecurAccess provides an innovative and simple solution to end users requiring a flexible method of strong authentication without fuss.
Category: Industry News

Multi-Factor
Authentication
(MFA)
Any user. Any device.
Anywhere.
For companies that take authentication seriously.
Learn more about SecurEnvoy MFA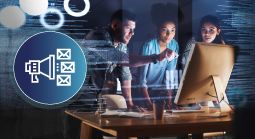 What to read next...