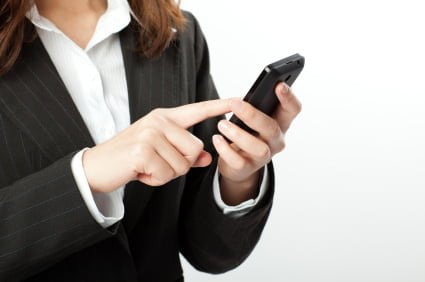 SecurEnvoy presents its new Version 7 at Infosecurity Europe 2013
More than 350 companies have registered to take part in this year's Infosecurity Europe, which will take place at Earls Court in London from 23rd to 25th April. The exhibitors include the two-factor authentication expert SecurEnvoy (stand H10), which will be showcasing its newly developed Version 7, the core server engine on which all SecurEnvoy solutions for secure two-factor identification are based. This server update provides, among other things, an extended range of options that puts the user in control by allowing users to select how they obtain the passcodes required for identification purposes; with Version 7 it is now possible for the first time to receive this information via a landline telephone call. In addition, Andy Kemshall, Technical Director at SecurEnvoy, and Phil Underwood, Global Head of Pre-Sales at SecurEnvoy, will be giving presentations at the trade fair about the use of two-factor authentication.
The Infosecurity Europe trade fair is one of the largest industry meeting places for the IT security sector. With regard to secure and unambiguous identification of users, SecurEnvoy will be showcasing its range of tokenless® authentication solutions, which combine personal login details with a dynamically generated passcode. And instead of a dedicated hardware token, users can simply make use of their mobile devices, such as smartphones, tablets or laptops, in order to log in using two-factor authentication. The newly developed Version 7, which will be premiered by SecurEnvoy at Infosecurity, extends the range of options available to users for selecting how they obtain the sequence of figures (passcode) required for identification purposes. In addition to codes sent in real time, as well as pre-loaded and reusable codes, users can now also receive passcodes via a telephone call. Version 7 is compatible with Windows PCs as well as Apple Mac computers.
Accompanying specialist presentations
Experts from SecurEnvoy will also be delivering presentations from 11:20 to 11:45 on each day of the trade fair, in the Technical Theatre. The following presentations are planned:
23rd of April: "Managing the life of Two Factor Authentication, the real issues exposed"
24th of April: "The hidden costs of Two Factor Authentication"
25th of April: "Embracing the phone as a token – what you need to know"
The specialist presentations will be given by Andy Kemshall, co-founder and Technical Director, and Phil Underwood, Global Head of Pre-Sales at SecurEnvoy. Among other things, they will compare four popular authentication methods – which respectively involve hardware tokens, SMS passcodes, soft token apps and telephone calls; the experts will look at both the advantages and disadvantages of each approach, as well as demonstrating the respective, partly hidden, costs of each.
At SecurEnvoy's stand (H10), trade fair visitors will have the opportunity to talk to experts and to find out about the current product portfolio. Two-factor authentication allows users to unambiguously identify themselves in order to, for example, log in to company networks (SecurAccess), reset their own passwords (SecurPassword) or send e-mails securely (SecurMail). And to enable a pleasant, informal, get-together with networking opportunities and further possibilities for specialist discussions, SecurEnvoy will also be holding a Happy Hour at 4pm each day in the Pub Area.
About SecurEnvoy:
SecurEnvoy is the trusted global leader of Tokenless® two-factor authentication. SecurEnvoy lead the way as pioneers of mobile phone based Tokenless® authentication. Their innovative approach to the Tokenless® market now sees thousands of users benefitting from their solutions all over the world. With users deployed across five continents, their customers benefit from significant reduced time to deploy and a zero footprint approach means there is no remote software deployment and administrators enjoy the management tools allowing them to rapidly deploy up to 100,000 users per hour. With its channel centric approach, SecurEnvoy continues to expand its revenue and profitability year on year with customers in Banking, Finance, Insurance, Government, Manufacturing, Marketing, Retail, Telecommunications, Charity, Legal, Construction. Their partners include, Juniper, AEP, Astaro, Sophos, Citrix, Fortinet, Cisco, Checkpoint, Microsoft, F5 and others.
Category: Industry News

Multi-Factor
Authentication
(MFA)
Any user. Any device.
Anywhere.
For companies that take authentication seriously.
Learn more about SecurEnvoy MFA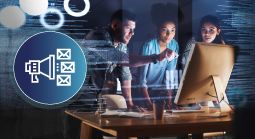 What to read next...