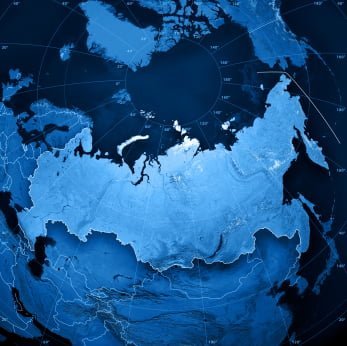 SecurEnvoy open in Russia as 2012 kicks off fast and furious for tokenless® authentication
SecurEnvoy have joined forces with Russian distributor and security experts TopSecurity LLC to manage the huge spike in demand that they've seen across Russia;  "SecurEnvoy is enjoying an international success story as it expands its distributor and partner network to 42 countries around the globe with Russia being the latest region to embrace their technology"
Theale, Berkshire 16 January 2012 – SecurEnvoy, innovators of tokenless™ two factor authentication have joined forces with Russian distributor and security experts TopSecurity LLC to manage the huge spike in demand that they've seen across Russia.  British-based IT security company SecurEnvoy is enjoying an international success story as it expands its distributor and partner network to 42 countries around the globe with Russia being the latest region to embrace their technology.  The two companies will work closely to promote SecurEnvoy's unique secure, two-factor authentication system which protects sensitive data on all mobile devices and applications, and is more commonly described as 'chip and pin for the internet'.
The agreement has been forged based on TopSecurity LLC extensive knowledge and experience of security within Russia with many renowned and impressive customers to their name.  TopSecurity LLC is a highly professional technical and sales organization, which is able to add value to customers – a key attribute for any SecurEnvoy partner.
Steve Watts, Co-founder of SecurEnvoy said "We have worked hard to find the right sort of fit in Russia, a company who has the reputation and determination to crack the IT security market for us, TopSecurity LLC is well-known in this sector and comes with a very high pedigree.  We look forward to early business wins with TopSecurity LLC who have already in the short time we've worked together, shown us that there is great business to be done and which can be done successfully, smartly and efficiently."
"We're keen to work with SecurEnvoy because we've seen their incredible success in other countries across EMEA and the Russian market is now ready for this sort of security product which will fit nicely into our suite of other products that we are currently selling to our customers." said Olesya Yarmolenko, Regional Manager for TopSecurity LLC.
Much of SecurEnvoy's success has been down to the ease of use of their products, which provides security on any mobile phone, using a unique six-digit pin number via SMS on users mobile phones. This number can only be used once and expires after use. The system incorporates technology which connects with a variety of mobile phone networks, and copes with problems associated with delays in sending and receiving text messages, and with inconsistencies of signal availability. Compared to alternative methods, the system is less complex to control and more cost effective to operate.
Since it was founded SecurEnvoy has expanded its distributor and partner network globally, with the likes of Avnet, iSecure, SecurLink and Motiv. Originally starting with Scandinavia and the Netherlands, the company now has partner agents and re-sellers established in 42 countries across Europe, America, Asia and Africa – the latest being in Czech Republic, Turkey, Slovakia and now Russia.
About SecurEnvoy
SecurEnvoy is the trusted global leader of tokenless two-factor authentication. SecurEnvoy lead the way as pioneers of mobile phone based tokenless authentication.
Their innovative approach to the tokenless market now sees hundreds of thousands of users benefitting from their solutions all over the world. With users deployed across five continents, their customers benefit from significant reduced time to deploy and a zero footprint approach means there is no remote software deployment and administrators enjoy the management tools allowing them to rapidly deploy up to 20,000 users per hour.
Category: Industry News

Multi-Factor
Authentication
(MFA)
Any user. Any device.
Anywhere.
For companies that take authentication seriously.
Learn more about SecurEnvoy MFA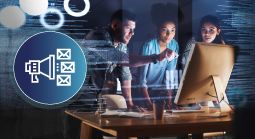 What to read next...