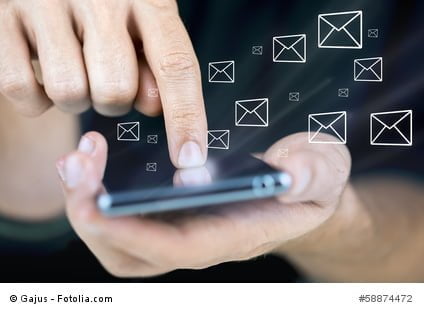 SecurEnvoy Launches Free Security Assessment to Combat the Increased Frequency and Severity of Corporate Security Breaches
SecurEnvoy Calls for Government, Healthcare and Financial Services Companies to Strengthen Internal Security with Two-factor Authentication (2FA).
SecurEnvoy; the trusted global leader of mobile phone based Tokenless® two-factor authentication (2FA) has launched a unique security assessment for businesses in line with the increased frequency and severity of security breaches across the globe. The check-up will give organizations a critical understanding of their security vulnerabilities and how these can be overcome.
The launch stems from the increasing risk of insufficient security and authentication measures in organizations across the US. According to Ponemon's 2015 Cost of Data Breach Study, the most severe financial consequence from a data breach is lost business. This cost "increased from a total average cost of $1.33 million in 2014 to $1.57 million in 2015 and includes the abnormal turnover of customers, increased customer acquisition activities, reputation losses and diminished goodwill1."
"Cybercrime is a clear and present danger. Business leaders cannot ignore the drastic impact a data breach can have on their company. Therefore, it is better to act now rather than after a breach," said Steve Watts, co-founder of SecurEnvoy. Watts continued, "Every organisation from government, healthcare to financial services needs to act now and upgrade their current internal security measures. In order to do this effectively we must move from passwords or physical tokens to a tokenless approach utilizing mobile devices. With only one device used to authenticate with 2FA, this approach prevents password-only hacks, is more secure, less costly and more convenient than alternatives."
Two-factor authentication brings two of the following together providing a stronger level of security, should one of these methods become compromised:
* Something you know: Such as a password or PIN;
* Something you are: Such as a fingerprint or retinal scan; and
* Something you own: Such as a mobile device, wearable device, QR code.
SecurEnvoy's 2FA technology is built upon a 'zero knowledge' foundation splitting the seed records. Meaning, one part of the record is created locally on the customer's server, while the other is generated using specific characteristics of the mobile device. Neither the user, nor the information security company has access to all of the data ─ providing maximum security.
"Businesses must be prepared for breaches and ensure their assets are protected by a comprehensive authorisation system. Two-factor authentication enables organizations to quickly and easily introduce a robust, more secure remote access solution. Instead of issuing and managing separate physical tokens or remembering multiple passwords, mobile devices are easily used as identification tools. Depending on their preference, users can receive an SMS, email, a call or via an app with their passcodes," added Watts.
To arrange a free security audit providing insight on how 2FA can help overcome security gaps and vulnerabilities or to learn more, email sales@securenvoy.com.
More: http://brilliancesecuritymagazine.com/press-releases/july-28-securenvoy-launches-free-security-assessment-to-combat-the-increased-frequency-and-severity-of-corporate-security-breaches/
Category: Industry News

Multi-Factor
Authentication
(MFA)
Any user. Any device.
Anywhere.
For companies that take authentication seriously.
Learn more about SecurEnvoy MFA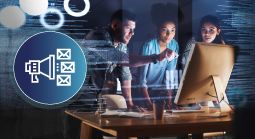 What to read next...