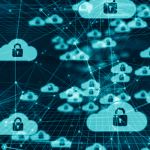 SecurEnvoy launch Cloud Service Provider program in response to customer demand.
SecurEnvoy is delighted to announce the roll-out of its new Cloud Service Provider Program across its global Partner network.
The S-CSP program has been established in response to growing demand among SecurEnvoy's customer base for trusted, reliable cloud hosting for their SecurAccess MFA implementations, enabling clients to free up the administrative resource and hardware used to manage the solution on-premise.
The program will see SecurEnvoy and its global network of Partners able to better support the many clients who are slowly migrating their software and services to remote hosting.
In order to qualify, all Partners will need to have a robust, established hosting platform that meets SecurEnvoy's high resilience and failover criteria, ensuring that customers get the very best service from their MFA solution.
Steve Watts, SecurEnvoy's Global Sales & Marketing Director said of the program: "Our customers have shown us that there is an increasing need for them to be able to host their MFA solution in a cloud environment they know they can trust. By providing them with the option of hosting through with our S-CSP Partners, we're able to give them a secure, cost-effective hosting environment that will be optimised for SecurAccess. They'll also be able to depend on us and our partners for support and, where they need it, provision of complementary security and cloud services.
For more information about the S-CSP Programme, please contact your local office, or email sales@securenvoy.com
About SecurEnvoy:
SecurEnvoy is a leading UK based provider of award-winning multifactor authentication ("MFA") software solutions, which utilise a user's mobile device as the 'something you own' component of MFA.
As pioneers in the development of Tokenless® authentication, SecurEnvoy has enabled over 1,000 organisations across the world to bolster their identity and access management security safeguards with innovative and easy to deploy authentication solutions, which maximise the value of a customers' existing technology infrastructure and enable a user to authenticate at anytime and anywhere.
SecurEnvoy is a wholly owned subsidiary of Shearwater Group plc (AIM: SWG), the London Stock Exchange listed provider of digital resilience solutions. For more information please visit www.SecurEnvoy.com, or www.theshearwatergroup.co.uk.
Category: Developers

Multi-Factor
Authentication
(MFA)
Any user. Any device.
Anywhere.
For companies that take authentication seriously.
Learn more about SecurEnvoy MFA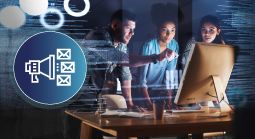 What to read next...