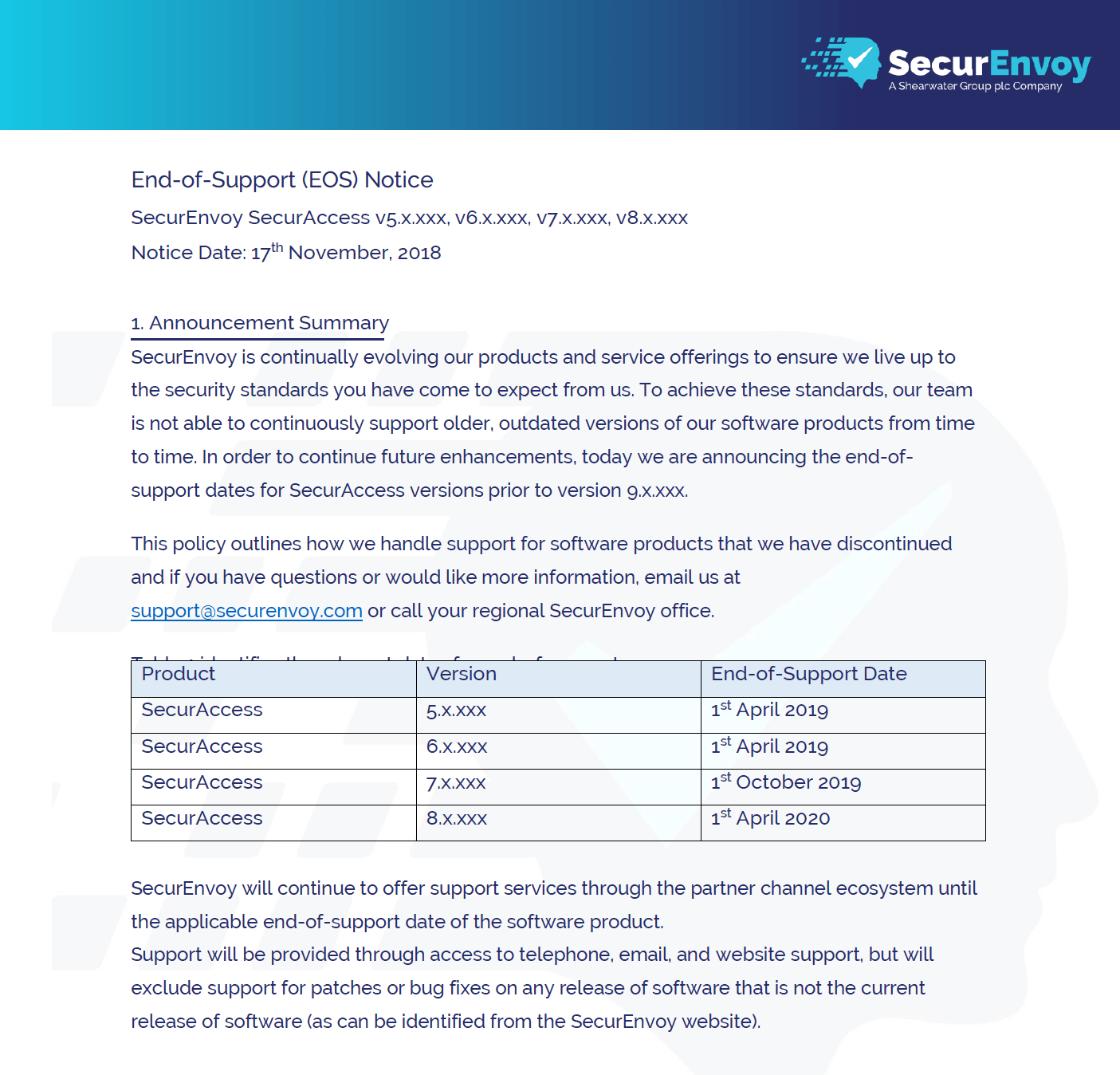 End of Support Notice for SecurAccess v5.x.xxx, v6.x.xxx, v7.x.xxx, v8.x.xxx
SecurEnvoy is continually evolving our products and service offerings to ensure we live up to the security standards you have come to expect from us. To achieve these standards, our team is not able to continuously support older, outdated versions of our software products from time to time. In order to continue future enhancements, today we are announcing the end-of-support dates for SecurAccess versions prior to version 9.x.xxx. This policy outlines how we handle support for software products that we have discontinued and if you have questions or would like more information, email us at support@securenvoy.com or call your regional SecurEnvoy office.
For more information, please download the full notice here with complete details on migration, updates and support dates.
Category: Developers

Multi-Factor
Authentication
(MFA)
Any user. Any device.
Anywhere.
For companies that take authentication seriously.
Learn more about SecurEnvoy MFA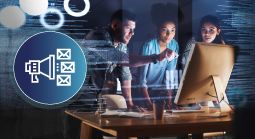 What to read next...