"SecurAcess is a convincing alternative to token based solutions"
Staff working remotely can identify themselves unambiguously without the need for additional tokens to access the corporate network.
As a result of the bring your own device trend, increasing numbers of companies are looking for new ways of providing their staff with secure remote access to the corporate network. Especially for business customersTokenless two-factor authentication solution, SecurAccess from SecurEnvoy, allows users to unambiguously identify themselves by entering an automatically generated passcode in addition to their personal login information. They receive this code by SMS or soft token app on their mobile phone, smartphone or portable computer.
Remote access to the corporate network is required by managers when away on business trips, as well as by customer service representatives working in the field and staff working from home. With this method they can, for example, work together with colleagues on documents, view up-to-date inventory levels or download sales materials, even when not in the office.
The SecurAccess two-factor authentication solution allows them to unambiguously identify themselves and thus gain secure access to confidential data. SecurAccess is suitable for industrial and service provision companies of all types and sizes that want to ensure secure mobile access to their corporate networks in a professional manner, as the technology also provides important security for personnel working on-site with their own mobile devices (BYOD). SecurAccess can be used for the authentication via GSM-enabled mobile phones and smartphones as well as for IP VPN.
Open Samsung …
Additional tokens, which are cumbersome and also incur significant costs with regard to purchase, configuration and maintenance, are not necessary with this method. Instead, SecurAccess uses the existing mobile devices to provide the user with the passcodes required for identification purposes. Depending on the type of device available and user preference, the system either sends the numeric sequences via SMS or generates a passcode within the soft token app. SecurAccess automatically overwrites old SMS codes, so that no combinations that have already been used remain on the device.
Uniqueness, the great advantage
"Due to the highly secure procedure and the unambiguously user identification SecurAcess is a convincing alternative to token based solutions, that many of our customers still use", comments Jürgen Ebenböck, Sales Department Telekom Deutschland GmbH, in the course of a costumer workshop. "Furthermore, the solution can be integrated into existing environments at no expense – it retrofits in an uncomplicated way. The recently launched server version 7 already supports Windows 2012 server."
"With the SecurAccess tokenless authentication solution, significant cost reductions are possible," explains Holger Hornung, Managing Director of Hornung Consulting GmbH. "No additional tokens need to be purchased, set up, distributed or administered. The solution simply uses existing mobile devices that users usually have with them at all times anyway."
A video available at http://securenvoy.de/animation/ demonstrates how to use the SecurEnvoy solutions.
About SecurEnvoy:
SecurEnvoy is the trusted global leader of Tokenless® two-factor authentication. SecurEnvoy lead the way as pioneers of mobile phone based Tokenless® authentication. Their innovative approach to the Tokenless® market now sees thousands of users benefitting from their solutions all over the world. With users deployed across five continents, their customers benefit from significant reduced time to deploy and a zero footprint approach means there is no remote software deployment and administrators enjoy the management tools allowing them to rapidly deploy up to 100,000 users per hour. With its channel centric approach, SecurEnvoy continues to expand its revenue and profitability year on year with customers in Banking, Finance, Insurance, Government, Manufacturing, Marketing, Retail, Telecommunications, Charity, Legal, Construction. Their partners include, Juniper, AEP, Astaro, Sophos, Citrix, Fortinet, Cisco, Checkpoint, Microsoft, F5 and others.
Category: Industry News

Multi-Factor
Authentication
(MFA)
Any user. Any device.
Anywhere.
For companies that take authentication seriously.
Learn more about SecurEnvoy MFA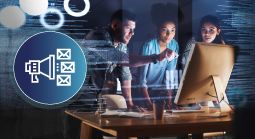 What to read next...