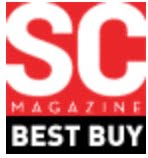 SC awards take industry trials and award tokenless inventor 5* and Best Buy
SecurEnvoy's SecurAccess is a product for authentication using multifactor and/or biometrics. This class of products provide enhanced security for users providing credentials for access to an authenticator or authentication server. Supplicants may be users or devices. SecurEnvoy uses a unique approach to the concept of authentication by eliminating the need for hardware tokens. The tool is able to turn any mobile phone into an authentication token. The mobile phone is able to receive a one-time passcode via SMS, email or voice call. Another unique feature SecurEnvoy provides is a soft token. This is a downloadable app that is supported by the likes of iPhone, iPad and Android.
The product was easy to install, especially since everything necessary was downloadable from the website. Before installation, we set up a virtual machine with a Windows 2008 OS. During installation, there were multiple ways to configure the setup. Initially, the domain, server and admin credentials were setup and then following that are email configurations and IIS URL options. Also within setup are options for SMS/Voice Gateways, which support Web SMS Gateway, GSM Modem, Voice Gateway, Mail SMS Gateway, and SMPP Gateway. After that, the Radius component is installed. Once installation is complete, a shortcut is made on the desktop which is a direct link to the admin GUI. If there are any issues with Radius or the setup, by simply running setup.exe again, the admin is able to uninstall or modify the product.
The admin GUI is easy to use. Available on the website is an administration guide which covers use of the admin GUI, such as managing and enabling users. The software consists of a Radius authentication server for communicating with any Radius Client and a web authentication engine to handle Microsoft IIS and Apache web-based applications. SecurEnvoy offers multiple authentication methods, such as Radius, VPN, IIS Web Agent, Citrix OWA and Integrated Desktop Management. Enabling users from the admin GUI is simple to do, as well as sending an OTP and testing for successful logon. With this version, admins now have an increased number of capabilities, such as setting the tool so that temporary users can be automatically deleted after a specific period of inactivity.
Documentation was scarce, but that did not prove to be a negative in this case. The initial download folder has text files (release notes and read me) including relevant information, such as new features and system requirements. Quick-start guides and server installation and server administration guides are also included. As well, the setup.exe for the actual installation is on board.
Support offered a basic no-cost option: eight-hours-a-day/five-days-a-week by phone, email and on the website (knowledge base and FAQ). Since implementation and ongoing use is largely intuitive, this support plus the documentation is more than adequate to help administrators manage the tool and its users. Offering extensive support options via the website is innovative and rather unusual. Typically, support is an extra cost option after some initial period. Additionally, the free 30-day trial is unique. All of this contributed to our five-star verdict.
Category: Industry News

Multi-Factor
Authentication
(MFA)
Any user. Any device.
Anywhere.
For companies that take authentication seriously.
Learn more about SecurEnvoy MFA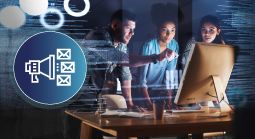 What to read next...