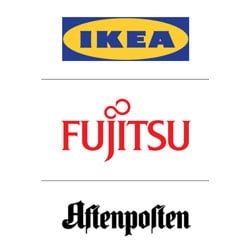 Our highlights of 2010
With many analysts predicting 2011 to be the year tokenless two-factor authentication using SMS explodes into mainstream corporate use, it bears repeating that 2010 saw huge growth and acceptance for this form of 2FA. SecurEnvoy had an excellent 12 months, with major names signing up for our 2FA services.
One of the most instantly recognisable names to be added to the long list of SecurEnvoy customers in 2010 was IKEA, the home furnishings retail giant. IKEA has over 125,000 employees and 313 stories in 38 countries, and SecurEnvoy's SecurAccess gives the retailer's remote workers an easy-to-use and secure method of remotely connecting to the company's digital resources. SecurAccess uses a lean, hassle-free SMS delivery system to add a layer of two-factor authentication to IKEA's remote working systems. After a successful login, each user receives their unique, one-time passcode via standard SMS text message (sent to their personal phone). This passcode can then be entered for the next login attempt, ensuring that IKEA is positively verifying the user, not just the device.
Also taking advantage of SecurEnvoy's cost-effective two-factor solution in 2010 was Scottish Water. Scottish Water supplies mains water and sanitation services to 2.4 million households across Scotland, and in 2008 the organisation contracted Fujitsu Services to take care of Scottish Water's ICT infrastructure and desktop managed services. Fujitsu Services is part of the €32.5 billion Fujitsu Group and employs 19,000 people across 20 countries and was awarded the £28 million Scottish Water contract in April 2008.
As part of Fujitsu's proposed 20% cost savings for Scottish Water, SecurEnvoy's SecurICE business continuity tokenless two-factor solution was rolled out for Scottish Water's remote workers. SecurAccess has been proven to save up to 95% costs when compared to physical tokens, and Fujitsu saw that Scottish Water could save money by using SecurEnvoy's tokenless authentication solution.
If you've been reading our blog or newsletter over the last few months, you'll know that traditional physical tokens have significant drawbacks, being expensive to deploy, difficult to maintain and liable to be lost by the user (not to mention the inconvenience to each remote worker needing to remember and carry their own token with them at all times). SecurICE gives companies a secure option when emergency situations arise, such as when unusually bad weather disrupts transport routes, forcing users to work from home. SecurEnvoy's solution allows companies to easily and securely authorise users on to remotely accessible resources.
To cap-off a great year for SecurEnvoy, and for the advancement of tokenless two-factor authentication using SMS, we secured a contract with Aftenposten, the largest publishing house in Norway. Sealed through our regional distributor, Exclusive Networks, the deal sees Aftenposten using SecurAccess on a new three-year licence, a renewal of the existing three-year contract.
As you can see, the big names in the business world look to SecurEnvoy for the best two-factor authentication. To find out why SecurEnvoy is the best fit for your business, go to www.securenvoy.com
Category: Industry News

Multi-Factor
Authentication
(MFA)
Any user. Any device.
Anywhere.
For companies that take authentication seriously.
Learn more about SecurEnvoy MFA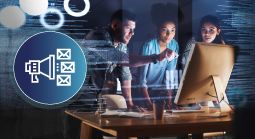 What to read next...