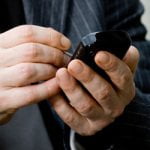 Motiv Chooses 2 Factor Authentication from SecurEnvoy
Berkshire (UK) and IJsselstein (Netherlands) –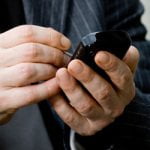 SecurEnvoy today confirmed that Motiv is not just selling its solutions, but is also using them. So impressed with its versatility, Motiv has implemented SecurAccess internally, replacing its own hardware tokens with SecurEnvoy's SMS and soft tokens. Motiv's end-users now have the choice of either soft or tokenless authentication. While Motiv still includes the hardware tokens within its portfolio, the Dutch reseller believes SecurEnvoy is a more intuitive alternative for its clients.
Two-factor authentication is an essential component of any security infrastructure, as Motiv's Information Security Consultant Bart Verhaar explains, "I don't think you can bypass two-factor, or even multi-factor authentication anymore – whether its certificates, biometric or even token solutions. That said, while the solution itself could be fantastic, at the end of the day you need something that justifies the expense and considers the needs of the end user. SecurEnvoy does just that – it's been a hit every where we've installed it, including internally, and we have absolutely no reservations in recommending it to our customers."
Motiv, not dissimilar to other organisations, has a variety of users – those that log in every day and those that only log in if they're ill at home. Instead of providing every user with an expensive hardware token, SecurAccess delivers rock-solid two factor authentication at a fraction of the cost.
As the inventors of tokenless authentication, SecurEnvoy's solution turns any phone that can receive SMS texts into an authentication token providing industry standard two-Factor authentication without the pain and cost of deploying legacy hardware tokens.
The key strategy to successful use of SMS for delivering passcodes is resolving intermittent network coverage and SMS delivery delays. SecurEnvoy overcomes this by pre-loading one time passcodes (each authentication attempt sends the next required passcode) and with three pre-loaded one time passcodes with each message. In addition to tokenless SMS two-factor authentication, clients can opt to use a soft token application, available as a download, and suitable for most types of mobile devices – iPhones, iPads, Android, Blackberry, etc. This gives the end user greater flexibility between tokenless or soft tokens.=
Bart adds, "Neither ourselves, nor our customers, want soft or SMS tokens – we want the option for either. SecurEnvoy puts that choice in our hands. Rather than an 
administrator dictating what is used, the end-users decide for themselves whether they want SMS, and whether it's preloaded or on-demand, or to use their Android or smartphone, or even to change between the two."
With SecurEnvoy, clients buy a licence which is perpetual, an annual fee for support, leaving just the SMS costs to cover. With soft tokens SMS costs are negated, making the solution even cheaper.
In addition to user flexibility and affordability, SecurEnvoy is also adaptable to different environments, which is important for Motiv as a managed service provider. Bart explains, "Other two-factor vendors, use their own protocols. With SecurEnvoy, because it's easy to set up, we could build a managed service around it and, using open standards over the internet, connect our service to our clients' environments."
For more information about SecurEnvoy, and its solutions, visit www.securenvoy.com
About SecurEnvoy
SecurEnvoy is the trusted global leader of Tokenless® two-factor authentication. SecurEnvoy lead the way as pioneers of mobile phone based Tokenless® authentication.
Their innovative approach to the Tokenless® market now sees thousands of users benefitting from their solutions all over the world. With users deployed across five continents, their customers benefit from significant reduced time to deploy and a zero footprint approach means there is no remote software deployment and administrators enjoy the management tools allowing them to rapidly deploy up to 100,000 users per hour.
With its channel centric approach, SecurEnvoy continues to expand its revenue and profitability year on year with customers in Banking, Finance, Insurance, Government, Manufacturing, Marketing, Retail, Telecommunications, Charity, Legal, Construction. Their partners include, AEP, Astaro, Juniper, Citrix, Fortinet, Sonic Aventail, Cisco, Checkpoint, Microsoft, F5 and others.
About Motiv
Since 1998 IT Security Specialist Motiv has been implementing, maintaining and managing innovative products that offer the safety of a guaranteed information stream combined with optimal information security. Our specialists take challenges head-on to solve complex issues regarding information and security in innovative ways, providing customers with the trust and assurance needed to profit from the changing digital world. We develop custom solutions based on our in-house developed knowledge and products of leading vendors, such as Microsoft, Oracle, Juniper, Check Point Software Technologies, SecurEnvoy, HP ArcSight and Cisco. Quality system architectures, application development and management services will take care of the rest. For more information, visit www.motiv.nl
Category: Industry News

Multi-Factor
Authentication
(MFA)
Any user. Any device.
Anywhere.
For companies that take authentication seriously.
Learn more about SecurEnvoy MFA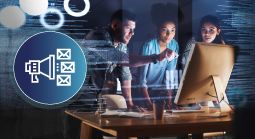 What to read next...