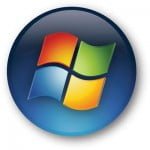 Microsoft Acquisition of PhoneFactor Promotes the Future of Tokenless Two-Factor Authentication
"Microsoft's acquisition of US-based PhoneFactor cements the role of Tokenless® two-factor authentication in securing access to applications, websites and sensitive data.
"Tokenless two-factor authentication uses a phone (normally a mobile but sometimes also a desk phone) to provide the second 'factor' or 'something I own' when logging on to sensitive systems such as online bank accounts or corporate networks. This replaces cumbersome, expensive and inconvenient physical tokens or smartcards."The solution offered by PhoneFactor, is ideally suited for consumers or smaller businesses who are generally based in an office or in areas of excellent mobile phone reception (so that text messages arrive as soon as they are sent – to enable people to log in). In the real world and for organisations with mobile users this isn't so practical and hence its attraction to only the B2C (business to consumer) market.
"Tokenless® two-factor authentication using mobile phones, which was invented here at SecurEnvoy, comes of age with this announcement, we expect to see even more companies looking for business-grade solutions to enable their customers and employees to access the systems they want, wherever they are in the world – and no matter how good or bad the telephony infrastructure."
From Steve Watts, Director, SecurEnvoy
Category: Industry News

Multi-Factor
Authentication
(MFA)
Any user. Any device.
Anywhere.
For companies that take authentication seriously.
Learn more about SecurEnvoy MFA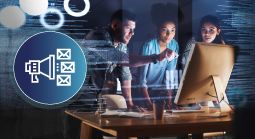 What to read next...