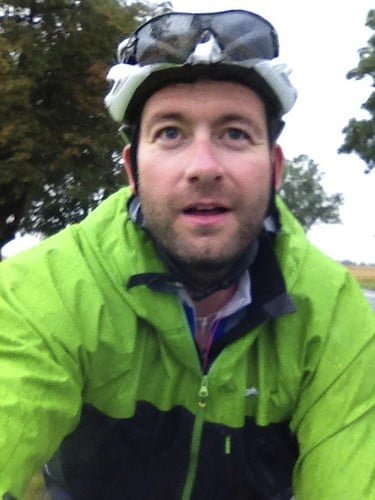 A man, a bicycle, and the crazy idea to travel the world
Pushing Limits: SecurEnvoys' James Ketchell cycles 18,000 miles around the globe taking tokenless two-factor authentication under extreme conditions.
A man, a bicycle, the crazy idea to travel the world and, along the way, find out if the tokenless two-factor authentication solution offered by his employee SecurEnvoy also worked under extreme conditions anywhere in the world: this was the Englishman James Ketchell's effort – and he has been living it for over 80 days. On a search for his personal limits under the motto "Pushing Limits", he is also testing those of his authentication software.
James Ketchell had a very serious motorbike accident in the year 2008. He survived with the diagnosis that he would possibly never again be able to walk properly. He proved it wrong. Ketchell fought against it and came out victorious. On 16 May 2011 he climbed to the summit of Mount Everest. But this was not enough for the extreme athlete. Starting from Greenwich Park in London on 30 June this year, he set out on his greatest challenge to date. Since then he has ridden his bicycle from England through Europe to Asia and on to Australia. It took Ketchell less than 70 days to reach the fifth continent. From there, he now wants to continue his journey to the USA: 18,000 miles in total, an average of 100 miles a day.
The extreme athlete is recording his journey on his blog. That means he has to log into his network from some unusual locations. In the snow or in the desert, in the high mountain regions or below sea level: Ketchell wants to put the tokenless two-factor authentication solution offered by his employee to the test under difficult conditions. The user does not need a dedicated hardware token for the SecurEnvoy concept. Instead, all that is needed is a mobile end device such as a smartphone, tablet or laptop. When logging in, users enter their personal access details as well as a passcode generated dynamically by the server engine, which is received by the user via SMS, e-mail, soft token app or voice call. Ketchell has tested all these different methods during his trip – so far with complete success.
Category: Industry News

Multi-Factor
Authentication
(MFA)
Any user. Any device.
Anywhere.
For companies that take authentication seriously.
Learn more about SecurEnvoy MFA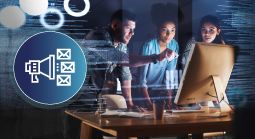 What to read next...