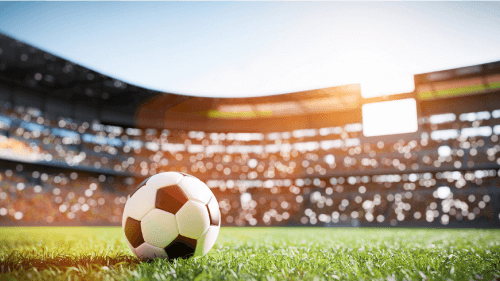 Is the Football World Cup Going to Expose your Defence Against Cyber Attack?
With the football world cup rapidly approaching, reports state that companies associated with it and also based in Qatar will be under increased threat from Cyber Criminals.
Question is whether your defensive line is strong enough to deal with the threat. Unlike football, conceding a goal through a weak defence is not something you are going to get extra time to recover from.
So how do you bolster your squad and train your team to give yourself every chance of winning? Unlike the great teams, the tactics of the Cybercriminal are very basic, they are simply trying to get to your data and stop you from working. There is a very simple three step process you can use to ensure your company is match fit.
Step 1 – Discover
The first step is data discovery.
Like the abilities of the footballers, you must understand your strength and weaknesses and that is exactly what data discovery is. SecurEnvoy Data Discovery (DD) is a highly automated solution for discovering confidential and sensitive information. It rapidly locates sensitive data and intellectual property across a multitude of data repositories, endpoints, servers, external drives, USBs, on-premise, cloud storage environments and cloud applications (e.g. Office 365).
Once you have a full understanding, what is needed is to apply access rules as to how the data will be used by staff and external parties such as supply chain companies.
Step 2 – Protect
This is the second step and it is protection. By utilising a data loss protection suite, it prevents data loss from malware, insider threat and human error either on premise or in the cloud.
By implementing policies, you can apply quick rules to control user interaction with sensitive information across all aspects of the company's data stores. You literally will have covered every angle.
Step 3 – Prevent
The third stage is prevention. Using MFA also allows you to place the strictest security by ensuring that the users are strongly authenticated with the most secure methods such as soft and hard tokens. You can be rest assured that whoever is accessing your data is indeed who they say they are.
When it comes to authentication no substitutes are allowed.
So, to summarise, in order to provide the greatest defence from any attacker, you need a three step approach namely Data Discovery, Data Loss Protection and prevention with Access Management and MFA.
Does this process work? Yes, SecurEnvoy have 1000 customers world-wide across all verticals who have done this before.
Category: Industry News
DLP / MFA / Data Discovery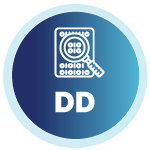 Data Discovery
Platform
(DD)
Data discovery across your digital estate.
Essential data discovery for any organisation.
Learn more about SecurEnvoy DD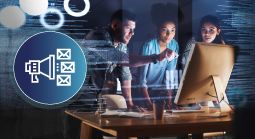 What to read next...