How long can you keep a secret for?
Twenty thousand years ago ancient Chinese culture had found a method to make pots from clay. Two thousand years ago in Jiangxi Province they found a method of keeping these pots longer by glazing them. This was one of the best kept secrets that was kept from one province to another. Like the teas in China, these were also sought after and every effort was made to keep the method of their production kept from outsiders for hundreds of years. That was until the secret was rumbled, and like the glazing of pots, it was a secret that inevitably was broken! Like the password that is created, it's only a matter of time before its challenged. So adding a second factor is the sure way to protect your identity, if only SecurEnvoys tokenless authentication invention had been available back them, the secret would have changed history, but as it is, we all know how to glaze and we know how tea is grown and prepared!
Keeping your enterprise data secure and free from uninvited competition is what is being sought and this is where our tokenless authentication solution is winning the battle. Away from uninvited competitors and away from intelligence agencies. SecurAccess is available now as a global solution; 'authentication your way'.
Category: Industry News

Multi-Factor
Authentication
(MFA)
Any user. Any device.
Anywhere.
For companies that take authentication seriously.
Learn more about SecurEnvoy MFA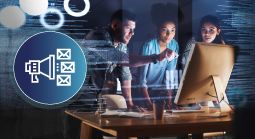 What to read next...