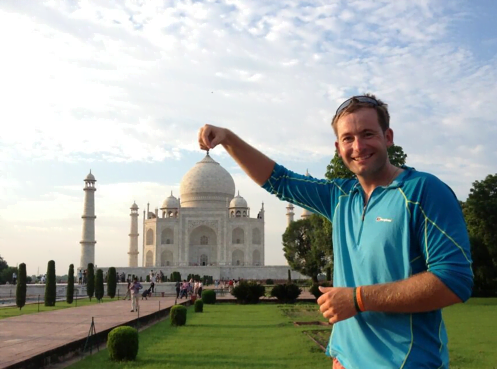 Global Authentication Challenge update
Following our recent blog relating to the phenomenal cycle ride that our colleague James Ketchell is making to show how authentication can be used literally anywhere on earth!
The challenge was set! We claim that anyone of the 8 billion users of handsets can be SecurEnvoy users, so to prove this we asked a seasoned traveler to challenge our solution from everywhere travelled on his 18,000 mile global cycle ride. 
If you haven't been following his tweets, he can be followed at twitter.com/CaptainKetch. So far James has ridden from the UK, through Holland, Germany, Poland and down through Turkey. He is currently half way around India, taking the coast route from the North to the 'Gates of India' and up through the East coast.
James then plans to make a course for Australia and then onto the USA. So far we have seen him upload his blogs from the roads and hill tracks in all weathers and in all temperatures, in each case using our tokenless authentication as he goes. Choosing his preferred method of authentication depending where he is, allows him to choose between an SMS text message, secure email, app on a smart device or even a voice call. This allows full flexibility, although your users wont have the extremes that James has, they will at times like the flexibility to choose the method and the device they use as their authenticate from – let users take the choice and the control – SecurEnvoy is setting the standard for authentication; empowering the users to 'Authenticate Your Way'.
Our original Blog entry:
The rise in growth and demand for our tokenless authentication solutions has given rise to a global demand over the past decade. Many realtime solutions have been released since and ones that use on demand or always on internet but feedback suggests that these have limited acceptance by users that have a global footprint because users don't always have connectivity nor can justify the cost of being connected 24/7! So our business grade solution is the only one that can truly be used any where by any user on any device.
We will keep in touch as James Ketchell (http://www.jamesketchell.net/blog/ ) as he joins more of our customers and partners in every country he travels through to see how well he can authenticate from the extremes; from snow to desert, from northern hemisphere to southern and from the highest mountains to the salt lakes below sea level.
Proud to sponsor James Ketchell http://www.jamesketchell.net/ and donate to his favorite charity the Elifar charity (where 'Every Life Is For A Reason', for more go to https://www.elifarfoundation.org.uk/
We will keep you posted on James' progress via our blog and social media links. James, we look forward to hearing from you as you progress on this challenge and wish you the best on this global authentication challenge.
Category: Industry News

Multi-Factor
Authentication
(MFA)
Any user. Any device.
Anywhere.
For companies that take authentication seriously.
Learn more about SecurEnvoy MFA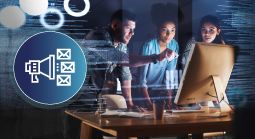 What to read next...