Global Authentication Challenge, 18,000 miles across five continents!!
The rise in growth and demand for our tokenless authentication solutions has given rise to a global demand over the past decade. Many realtime solutions have been released since and ones that use on demand or always on internet, but feedback suggests that these have limited acceptance by users that have a global footprint because users don't always have connectivity nor can justify the cost of being connected 24/7! So our business grade solution is the only one that can truly be used any where by any user on any device.
So the challenge is set! We claim that anyone of the 7 billion users of handsets can be SecurEnvoy users, so to prove this we asked a seasoned traveler to challenge our solution from everywhere travelled on his 18,000 mile global cycle ride.
We will keep in touch as James Ketchell joins our customers and partners in every country he travels through to see how well he can authenticate from the extremes; from snow to desert, from northern hemisphere to southern and from the heighest mountains to the salt lakes below sea level.
Proud to sponsor James Ketchell http://www.jamesketchell.net/ and donate to his favorite charity the Elifar charity (where 'Every Life Is For A Reason', for more go to https://www.elifarfoundation.org.uk/
We will keep you posted on James' progress via our blog and social media links. James, we look forward to hearing from you as you progress on this challenge and wish you the best on this global authentication challenge.
Category: Industry News

Multi-Factor
Authentication
(MFA)
Any user. Any device.
Anywhere.
For companies that take authentication seriously.
Learn more about SecurEnvoy MFA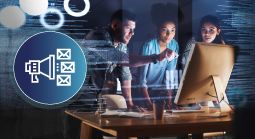 What to read next...