Expansion to the Middle East & North Africa compliments trend of global growth
London/Algiers, 28th June 2013 – IT security specialist SecurEnvoy has extended its global sales network to the MENA region by launching with experienced Distributor, Otek Consulting, across the Middle East and North African region with its tokenless two-factor authentication solutions in this thriving market.The expansion of the company's sales network comes at the same time as it releases its new Version 7 server engine, a core component of the tokenless two-factor authentication carried out by users of SecurEnvoy via their mobile end devices. Version 7 also provides an intelligent Multi SMS Gateway in order to allow the sending of SMS messages via multiple GSM providers around the world.
By opening in these countries across these two regions, SecurEnvoy has strengthened its international standing as a specialist in highly secure and easy to use tokenless two-factor authentication solutions. "The expansion of our sales network to the MENA region is an exciting step for us," comments Steve Watts, Marketing and Sales Director at SecurEnvoy. "This region offers huge market potential and marks a further strategic milestone for our global distribution network. With the help of the Version 7 server engine, we are aiming to acquire additional customers, leveraging on our already growing users and also additional focused value added resellers in the security market".
Comments Kamel Heus, Otek Managing Director, "We are excited to add SecurEnvoy tokenless authentication to our portfolio. This comes at a time when customers in the region are looking for simple and effective ways to manage their two factor authentication solutions. SecurEnvoy ease of use and simple deployment has proved to be very popular with our customers.
Organizations renewing their token-base authentication are recommended to look at SecurEnvoy solutions, you can have much more for your budget! There is no need to go through the logistics of managing hardware tokens, deploying and maintaining them. By using mobile phones, users gain in flexibility and autonomy, especially for staff in remote offices, reducing considerably the cost of authentication." Kamel Heus, Otek Managing Director, continues.
"SecurEnvoy has gained a Visionary status in the latest Gartner MQ, and this goes with our mission to bring the best of breed security vendors to the region and help them develop the market. We will work closely with SecurEnvoy team, and fully utilize our regional expertise to develop a strong channel throughout the MENA region, and help customers benefit from this innovative solution" adds Kamel Heus.
Flexible method for unambiguous identification
The approach developed by SecurEnvoy requires that the user has his or her personal login information and also a passcode, which can be received by SMS, e-mail or soft token app on an end device such as a smart phone, tablet or laptop. A new feature in Version 7 is Voice Call, via which users can also receive passcodes by making a landline-based phone call and then entering the code using the telephone's keypad; this new option allows users to identify themselves even if they, from time to time, have no mobile device available or do not have mobile phone reception or an internet connection. In Version 7, users can choose between receiving preloaded, three-code, real-time or daily codes via SMS or e-mail, as well as having the option of using a soft token app or Voice Call. In order to ensure delivery of SMS messages even in areas with poor mobile phone reception, SecurEnvoy has also equipped the new version with an intelligent Multi SMS Gateway, which allows the inclusion of an unlimited number of web-based SMS providers. Tokenless two-factor authentication forms the basis of all SecurEnvoy's solutions, which include SecurAccess for secure remote access and SecurMail for the secure sending of e-mails.
About SecurEnvoy:
SecurEnvoy is the trusted global leader of Tokenless® two-factor authentication. SecurEnvoy lead the way as pioneers of mobile phone based Tokenless® authentication. Their innovative approach to the Tokenless® market now sees thousands of users benefitting from their solutions all over the world. With users deployed across five continents, their customers benefit from significant reduced time to deploy and a zero footprint approach means there is no remote software deployment and administrators enjoy the management tools allowing them to rapidly deploy up to 100,000 users per hour. With its channel centric approach, SecurEnvoy continues to expand its revenue and profitability year on year with customers in Banking, Finance, Insurance, Government, Manufacturing, Marketing, Retail, Telecommunications, Charity, Legal, Construction. Their partners include, Juniper, AEP, Astaro, Sophos, Citrix, Fortinet, Cisco, Checkpoint, Microsoft, F5 and others.
Category: Industry News

Multi-Factor
Authentication
(MFA)
Any user. Any device.
Anywhere.
For companies that take authentication seriously.
Learn more about SecurEnvoy MFA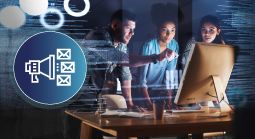 What to read next...