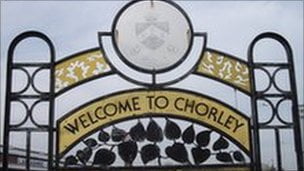 Cost and Security are the deciding factors
SecurEnvoy 17/09/2013
Industry News
After concerns over the security process for its remote workers and a need to be more efficient, Chorley Council has brought in a way for staff to log on to their corporate network, to access systems when out of the office or on the move.
The council's previous system relied on physical hardware tokens. Employees were misplacing them or even leaving them with laptops; leaving a risk of data loss. SecurEnvoy provide the council with two factor authentication that turns users' mobile phones into authentication devices by using mobile app or SMS. That provides a one-time pass code that allows users to log on to their work system remotely and securely, on laptops or other mobile devices.
Chorley has been using hardware token based authentication for seven years but due to the costs and security risks, needed to review the system and look into alternatives. Now employees can access the system remotely via an app on their mobile phone, making the requirement for hardware tokens redundant, which will save the council time and money.
Asim Khan, Head of Customer ICT and Transactional Services at Chorley Council says: "We were experiencing increasing problems around the management of hardware tokens as employees were misplacing them and issuing new ones not only incurred a cost for the tokens themselves but also involved extra administrative costs and time, as well as posing a very real security risk. SecurEnvoy's two factor solution means that the user can now take control and we confidently expect this to ease the burden on the technical staff. The system was incredibly easy to roll out and SecurEnvoy had the solution installed in a matter of hours, providing our staff with a flexible way of working almost immediately."
Steve Watts, co-founder of SecurEnvoy, says: "Many people use two-factor authentication every day but might not be aware of it; for example, the use of a pin and card at the ATM. The problem, however, is that when you have any form of hardware token it becomes yet another device to look after and to remember to carry around. Most people will protect their mobile devices more than they would a plastic token as it has a far higher monetary and personal value. We are more likely to leave hardware tokens at home, in a drawer and on the desk, but we carry mobiles everywhere, making them the perfect tool for authentication."
http://www.professionalsecurity.co.uk/news/case-studies/two-factor-log-on/