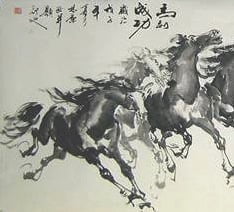 The Chinese way isn't to gamble on the Horses, it's to take the safer option
It's the Chinese New Year today, the 31st January 2104 and what a year it is to be!
In the West there are early signs of recovery following the past six year period of decline. In China however, its been six years of continual double digit growth and this year is set to be no different. So how is this year, 2014 going to be different now we enter the year of the Horse?
According to eminent Chinese Fengshui master Fu Shiwei, the year ahead offers several unique advantages to follow for commercial success.
"The year to come will be good for those in authority – those who are determined to take control" says Fu.  Fortune will be clearly on the side of people working with their hands in a creative way such as artists, designers, or engineers.  Fu adds "the horse can carry strength over distance so look further afield to maximise your potential this year."
SecurEnvoy, who have expanded operations from the West to the East, can take comfort in this view of taking control, as we compare to remote users of the patented tokenless software allowing the user to take control of which device they wish to use as their authenticator.
However, Fu warns us that just as gambling on horses can never offer financial stability, in order to generate wealth, we should only follow tried and tested roads, and be satisfied with modest returns.
So take xx in this advice. Industry in the West over the past few years have been focussing on saving money on all expenditure and so reviewing the costs incurred with authentication has allowed clients moving from tokens to our tokenless alternative a fifty percent saving and yet still providing SecurEnvoy to grow by more than forty percent year on year and remaining profitable. So taking the advice of Fu; keep steady growth without taking risks and follow the paths that have provided stability without gambling on the unknown!
Fu comments "Events move so quickly in a Horse year that you don't want to gallop off in the wrong direction." Wise words indeed. A decade ago many would have said that SecurEnvoy were taking the wrong direction when inventing tokenless authentication! But actually now it is the standard that the market is adopting and moving in their droves to. It would now be the wrong direction to keep aging alternatives and not running with the new standard, the standard that provides choice and control without allowing change to be a reckless gamble!
Category: Industry News

Multi-Factor
Authentication
(MFA)
Any user. Any device.
Anywhere.
For companies that take authentication seriously.
Learn more about SecurEnvoy MFA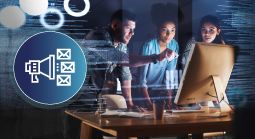 What to read next...