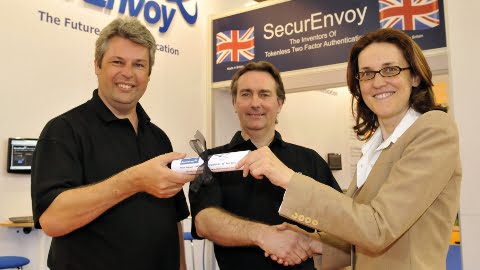 Bristol's most enterprising individuals to receive Queen's award
Some of Bristol's most enterprising individuals and businesses will today attend an evening reception at Buckingham Palace after they were announced as this year's winners of The Queen's Awards for Enterprise 2011.
The winners will have the opportunity to meet Her Majesty The Queen and other members of the Royal Family as a recognition of their commitment to enterprise and innovation.
IT Security company SecurEnvoy, which has offices in both Bristol and Reading, has received its first Queen's Award for Innovation. The company specialises in two-factor authentication systems which protect sensitive data on all mobile devices and applications.
SecurEnvoy co-founder Steve Watts said: "It's such a great honour to receive this award – to be recognised for our innovation is something we are extremely proud of. Having such a recognisable accolade is hugely beneficial to SecurEnvoy, particularly as we enter new overseas markets.
"I really would recommend that other businesses enter the awards, as winning can make a real difference to an organisation's reputation. Although it's me and my business partner, Andy Kemshall, making the trip to Buckingham Palace, this honour is for everyone involved in the company – we really couldn't do it without them."
Before the reception, Business Secretary Vince Cable will present some of Britain's most enterprising individuals, including Keith Bates from Bristol, with The Queen's Award for Enterprise Promotion, which rewards individuals who have played an outstanding and significant role in promoting the growth of business enterprise, entrepreneurial skills and attitudes in others.
Commenting on his award, Keith Bates said: "I am delighted to have received this award which gives recognition to the value and importance of using enterprise to support people with disabilities into work. It is the result of many years work although this cannot happen in isolation and has required the support, time and the dedication of a wide range of people in order for change to happen. This award will go a long way to help us continue with that work."
Business Secretary Vince Cable added: "It's wonderful to see that even with a difficult economic climate, individuals such as Keith continue to find enterprising ways of working and helping others to establish their businesses.
"The individuals receiving awards today are an inspiration and I congratulate them on their hard work and their achievement.   The opportunity for them to join the business winners and to go to the Palace to celebrate their hard work is well deserved and I hope they have a wonderful time.
"It's important we create the right conditions for Britain's new and up- and-coming entrepreneurs to succeed and I strongly encourage businesses to start thinking about nominations for next year."
Anyone who has helped individuals to develop entrepreneurial approaches and achievements with a view to starting or building a business can be nominated for The Queen's Award for Enterprise Promotion. These activities can be at both at national or local level.
The awards are made annually by The Queen and are only given for the highest levels of excellence demonstrated in each category.
The application/nomination period for The Queen's Awards for Enterprise 2012 is now open and closes on October 31. Entry is free and forms can be completed and submitted online at www.businesslink.gov.uk/queensawards. Winners will be announced on April 21 2012.
Category: Industry News

Multi-Factor
Authentication
(MFA)
Any user. Any device.
Anywhere.
For companies that take authentication seriously.
Learn more about SecurEnvoy MFA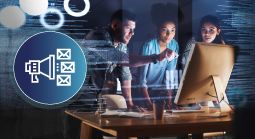 What to read next...