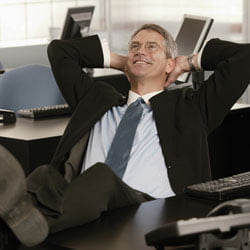 AEP & SecurEnvoy create the secure solution for remote access users
SecurEnvoy and Ultra Electronics AEP Networks joint initiative on Tokenless® mobile phone authenticated remote access from any device
SecurEnvoy and AEP Networks have combined their SecurAccess mobile phone based tokenless® two-factor authentication and LanProtect™ corporate remote access technologies and domain experience to create a simple and highly secure solution for remote access users.
Passwords aren't strong enough to protect company data from the other three billion users online. Two factor authentication provides the strength of security needed, but usually requires managing tokens. By leveraging something the user already has, their mobile phone, SecurEnvoy's SecurAccess allows a seamless and cost effective solution for two factor authentication to be implemented.
Whether your applications are running on a mix of Windows 2003, 2008, Citrix XenApp, XenDesktop, VMware View, Web Servers, 3270 Mainframes, or other server types, AEP Networks' LanProtect™ solution can publish any application to any client device, including iPad and Android tablets, with powerful user-based access control. Powered by the mature Netilla® operating system and part of the Ultra Protect product line that also includes cloud-based remote access services, LanProtect™ has been implemented globally by both mid-to-large enterprise customers as well as government agencies.
"Having a strategic relationship with SecurEnvoy will allow both companies to work together offering what the marketplace really requires in authentication. I am sure that working with SecurEnvoy will provide a strong and lasting partnership and provide a unique offering to customers globally"
Daniel Mothersdale VP Global Sales & Marketing
About SecurEnvoy:
SecurEnvoy is the trusted global leader of Tokenless® two-factor authentication. SecurEnvoy lead the way as pioneers of mobile phone based Tokenless® authentication.
Their innovative approach to the Tokenless® market now sees millions of users benefitting from their solutions all over the world. With users deployed across five continents, their customers benefit from significant reduced time to deploy and a zero footprint approach means there is no remote software deployment and administrators enjoy the management tools allowing them to rapidly deploy up to 100,000 users per hour.
With its channel centric approach, SecurEnvoy continues to expand its revenue and profitability year on year with customers in Banking, Finance, Insurance, Government, Manufacturing, Marketing, Retail, Telecommunications, Charity, Legal and Construction.
Headquartered in Theale, UK.
About AEP Networks:
AEP Networks offers world leading technology that allows IT departments to connect their end users to their corporate applications as securely and reliably as possible. These solutions are designed to not only provide high levels of security but are the fastest to implement and offer the most flexible licensing options for cloud-based infrastructures. Users that connect to their corporate applications using Virtual Desktop Infrastructures (VDI) such as Citrix, VMWare or Microsoft Terminal Services are increasingly requesting to connect using a wide variety of devices such as their home PCs, public PCs in airports and even tablets. While these devices can significantly increase overall user productivity, they present a significant security and compliance risk for organisations.
Headquartered in Loudwater, UK.
Category: Industry News

Multi-Factor
Authentication
(MFA)
Any user. Any device.
Anywhere.
For companies that take authentication seriously.
Learn more about SecurEnvoy MFA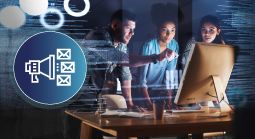 What to read next...