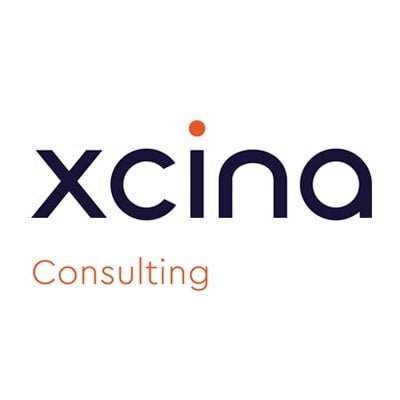 Strengthening our Control Environment in Partnership with Xcina Consulting
Over the past few months, SecurEnvoy has been engaging with its sister company, Xcina Consulting, to strengthen its data protection and information security framework and controls.
Steve Watts, Global Sales Director at SecurEnvoy commented, "we recognise the need to be proactive around the way we identify and manage data protection and information security risks and to ensure that personal data remains confidential and secure at all times. These controls need to be engrained into our environment and form part of our culture on a continuous basis.  Our intention is to establish and build relationships based on trust and transparency."
Rob Treacey, Managing Director of Technology Risk Management at Xcina Consulting commented, "although our partnership is in its infancy, there is an intent to support SecurEnvoy, both in the short term and the longer term.  We are currently supporting SecurEnvoy with their GDPR readiness efforts and we have just concluded on a GDPR Gap Analysis and Data Mapping Exercise. The next step is remediation."
Xcina Consulting has already recognised the adoption of numerous data security best practices by SecurEnvoy.
Treacey added, "Steve and I have already discussed future state whereby Xcina Consulting will be supporting SecurEnvoy to acquire their ISO27001 certification and to provide their users with an Independent Controls Assurance Report (ISAE3402 / SSAE18)."
SECURENVOY CORPORATE SUMMARY
SecurEnvoy is a leading UK based provider of award-winning multifactor authentication ("MFA") software solutions, which utilise a user's mobile device as the 'something you own' component of MFA.
As pioneers in the development of Tokenless® authentication, SecurEnvoy has enabled over 1,000 organisations across the world to bolster their identity and access management security safeguards with innovative and easy to deploy authentication solutions, which maximise the value of a customers' existing technology infrastructure and enable a user to authenticate at anytime and anywhere.
SecurEnvoy is a wholly owned subsidiary of Shearwater Group plc (AIM: SWG), the London Stock Exchange listed provider of digital resilience solutions.
For more information please visit www.SecurEnvoy.com, or www.theshearwatergroup.co.uk.
XCINA CONSULTING CORPORATE SUMMARY
Xcina Consulting was established to fill a clear market need; the provision of high quality business and technology risk, assurance and advisory services that only comes from years of experience of being in our clients' shoes.
We offer a dedicated team of experienced professionals with the commercial sense needed to provide practical advice to help our clients succeed.
Our wealth of experience allows us to serve as trusted advisors to large and small organisations.
Website and contact details: –
http://www.xcina.co.uk/consulting/
UK: +44 (0)20 3102 7620
http://www.xcina.co.uk/contact/
Category: Company News

Multi-Factor
Authentication
(MFA)
Any user. Any device.
Anywhere.
For companies that take authentication seriously.
Learn more about SecurEnvoy MFA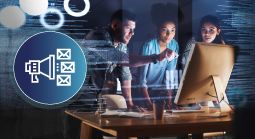 What to read next...