Shearwater Group teamed up with SecurEnvoy
Today saw the
announcement of a deal agreed with Shearwater Group plc for the acquisition of SecurEnvoy. As ShearWater Group plc is AIM listed and the acquisition is of a sufficient size, the transaction will need to be approved by their shareholders and we anticipate that this will occur in early May.

Following this, SecurEnvoy would become part of the ShearWater Group plc Group. By joining ShearWater Group plc, SecurEnvoy would benefit from being able to leverage ShearWater Group plc's management expertise, resources and access to capital, enabling us to continue to evolve the products and services we provide, and give you increased confidence in your digital resilience.   
From today there is no change to anything that SecurEnvoy do.  Pending approval of the transaction, SecurEnvoy would simply be under new ownership.  Customers will continue to receive the same great service and products from the same team under the same brand, with the same company name.
We will share more information with you as it becomes available or on completion of the transaction.
To find out more about ShearWater Group plc Group plc visit their website at www.theshearwatergroup.co.uk 
Category: Company News

Multi-Factor
Authentication
(MFA)
Any user. Any device.
Anywhere.
For companies that take authentication seriously.
Learn more about SecurEnvoy MFA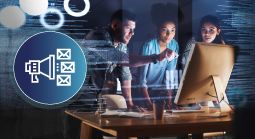 What to read next...