Shearwater Group Audit confirms significant growth for SecurEnvoy
Shearwater Group has completed auditing of all portfolio companies, including SecurEnvoy, and is pleased to report significant growth due to our geographic and channel expansion strategies this year. We're looking forward to continuing to partner with our customers, partners and resellers as we continue our aggressive growth trajectory in 2018.
Full text here:
http://www.londonstockexchange.com/exchange/news/market-news/market-news-detail/SWG/13687847.html
Category: Company News

Identity and Access
Management
(IAM)
Making the complex simple.
Effective, secure IAM for all your business challenges.
Learn more about SecurEnvoy IAM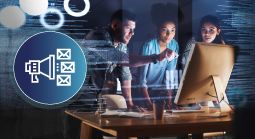 What to read next...