SecurEnvoy Welcomes Citrix Platinum Partner, XenTegra to its Premier Partner Program
SecurEnvoy Inc., a global software leader in multi-factor authentication technology, is proud to announce the addition of XenTegra, LLC to it's Premier Partner Program. Based out of Huntsville, NC, XenTegra has achieved Citrix Platinum status due to its high commitment to providing best in class products and services to its customers.
Doug Chase, VP of SecurEnvoy Americas states, "Having an organization like XenTegra represent SecurEnvoy's SecurAccess MFA technology is a major win us. Their focus and understanding of the need for high degrees of security, particularly around multi-factor authentication, makes them a natural representative of our best of breed product. We look forward to mutual success and SecurEnvoy has no doubt they will become a cornerstone partner in the East for the US".
Andy Whiteside, CEO and Founder of XenTegra agrees: "We are excited about representing SecurEnvoy in the marketplace. Amongst all the competitors in the 2FA/MFA space, SecurEnvoy has shown themselves to be unique in their delivery of a feature rich product for that is easy to deploy and manage and clearly provides the most flexibility for a product of this kind. Their roadmap has shown us that they truly understand what the customer wants and can deliver. We're very glad to have them as an important security component of our strong virtualization practice".
As SecurEnvoy continues to grow it's US presence, having high quality trusted advisors is a critical component of our success. With partners like XenTegra, that success can be ensured.
About SecurAccess: SecurEnvoy's SecurAccess makes it easy to trial, demonstrate and deploy enterprise class Multi-Factor Authentication (MFA) for small, medium and enterprise-class environments. As part of SecurEnvoy's commitment to exceeding customer expectations and leading security innovation, this product helps create effortless deployments for SecurEnvoy customers. With unmatched flexibility and the greatest number of options for end-user token delivery, SecurEnvoy is the obvious MFA solution for the future.
http://www.londonstockexchange.com/exchange/news/market-news/market-news-detail/SWG/13651338.html
Category: Company News

Multi-Factor
Authentication
(MFA)
Any user. Any device.
Anywhere.
For companies that take authentication seriously.
Learn more about SecurEnvoy MFA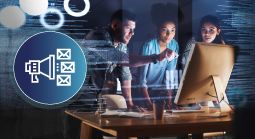 What to read next...