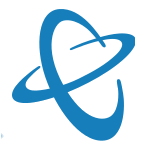 SecurEnvoy Strengthens US Team with key personnel appointments in sales, marketing, engineering
SecurEnvoy 20/02/2018
Company News
Building on a year of significant growth for the brand in the US, SecurEnvoy has started 2018 on the front foot with a number of key appointments in its Americas team.
The company's stateside operations will be boosted by the arrival of Scott Kaplan, Kat Silberstein and Jerome Tanberg in key sales, marketing and engineering roles across the east and west coasts. These additions bring over 50 years' of collective experience of growing businesses in Enterprise IT and Security.
Kaplan, a veteran of enterprise software sales at Citrix, Cisco and HP, comes in as Sales Director, East, charged with growing sales of medium to enterprise-level businesses across the eastern region, and reporting in to Doug Chase, VP Americas.
Silberstein, also reporting in to Chase, joins the business as Marketing Director, Americas, with a remit of developing lead-generation, marketing/channel activities, both standalone and through our partners.
Tanberg, reporting in to Senior Security Engineer, Michael Urgero, and working closely with the wider development team headquartered in the UK, will be delivering pre-and post-sales.
Speaking of the appointments, Doug Chase, VP, Americas said, "The growth of the business over the past couple of years has underlined the need for SecurEnvoy products in the US. I'm excited that Scott, Kat and Jerome are joining us and am looking forward to their significant role in the next chapter of the SecurEnvoy success story."
Global Sales and Marketing Director, Steve Watts added: "We place a great deal of importance on our American team to deliver unrivalled support and flexibility to our partners. With a solution engineered for both on premise and cloud, we can cater for organisations of all sizes. "