SecurEnvoy solutions work flawlessly helping secure our global infrastructure and communications
SecurAccess helps Queensland Sugar protect digital resources and provides peace of mind for the leadership team who are accountable to shareholders for overseeing more than A$1.5Bn in annual turnover.
SecurAccess was selected because their technology worked seamlessly within QSL's Citrix environment. The solution was built upon solid, proven SMS technology that could be used anywhere within reach of a telecom service provider. Using mobile phones as the authentication endpoint also solved a costly ongoing replacement problem caused by lost or misplaced tokens. To counteract possible performance bottle-necks created by network congestion, poor reception or geographical issues
"QSL's SecurEnvoy solutions work flawlessly helping secure our global infrastructure and communications. The service levels provided by SecurEnvoy are consistently outstanding"
Chief Information Officer, Queensland Sugar Limited
Business Driver:
To meet this mission critical business need QSL required highly available systems, processes and security safeguards to ensure their staff could securely reach company assets. QSL was an early adopter of a competitor's token based solution but high ownership costs and an unclear technology roadmap prompted QSL to review alternative solutions. SecurEnvoy's market leading SecurAccess was selected
Some of the benefits:
SecurEnvoy's products proved their worth when the organisation had to initiate their DR plan. Employees worked from home with minimal interruptions to business and trading operations.
SecurAccess was the only access solution QSL tested that integrated seamlessly with QSL's complex Citrix environment
"Security Token" headaches (loss and ownership costs) have been eliminated.
The full case study can be read here.
Category: Company News

Multi-Factor
Authentication
(MFA)
Any user. Any device.
Anywhere.
For companies that take authentication seriously.
Learn more about SecurEnvoy MFA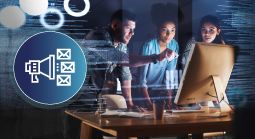 What to read next...