SecurEnvoy joins Shearwater Group plc
SecurEnvoy joined Shearwater Group plc (the "Group") today following the General Meeting of the Company's shareholders held on the 8th May 2017.
Shearwater Group is an AIM-listed company focused on building a UK based group providing digital resilience solutions.  Its aim is to acquire and develop information security and cyber security companies with a leading product, solution or service capability whose full potential can be unlocked through active management and capital investment.
Shearwater Group will deploy a 'buy, focus, grow' strategy to deliver enhanced value through acquisitions and help to solve the core scaling issues faced by SME information security and cyber security companies.  As a portfolio company, SecurEnvoy will play a significant role in supporting the Group's strategy of providing digital resilience solutions.
Steve Watts said: "When we saw the opportunity with Shearwater it was like a breath of fresh air. We see multifactor authentication as the bedrock of security. When we started speaking with Shearwater about joining the Group it was clear we were a good fit as their concept going forward means our technology will be central to the future digital resilience solutions that we build together."
More about Shearwater Group plc can be found on their website at: https://www.theshearwatergroup.co.uk/
Category: Company News

Multi-Factor
Authentication
(MFA)
Any user. Any device.
Anywhere.
For companies that take authentication seriously.
Learn more about SecurEnvoy MFA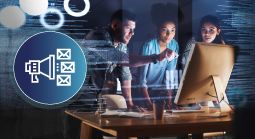 What to read next...