SecurEnvoy attends the Citrix Technical Expert Council
SecurEnvoy are proud to be a validated tokenless two-factor authentication partner with Citrix Systems who are the global leader in virtual desktops, applications and cloud solutions. SecurEnvoy is a global leader in two-factor authentication and has been securing access to networks and data for more than 15 years.
Last week, our Senior Pre Sales Engineer in the Americas, Mike Urgero attended the bi-annual Citrix Partner Technical Expert Council two day meeting. This meeting is an invitation only event and reserved for the top 50 architects and engineers in the world. This meeting is designed to allow experts from their field deliver knowledge, experiences, feature requests and challenges directly to Citrix product management and leadership. Citrix, in turn exposes the direction for the next generation of solutions, including deep technical dives into various components, like the Citrix NetScaler.
During this time, we were able to provide important details about the SecurEnvoy product to Citrix and advise them on how our tokenless two-factor authentication is rapidly becoming a mandatory item for most customers. This fits well within the Citrix line of solutions, as they develop products specifically designed to allow device and location flexibility for the workplace. We have provided Citrix with critical direction that will help shape the future versions of the solution set. Citrix is excited and so are we.
Our latest Citrix Netscaler (Netscaler V11) quick install guide can be reviewed here, and also a quick start SecurEnvoy (SecurEnvoy V8) guide is available here.
Category: Company News

Multi-Factor
Authentication
(MFA)
Any user. Any device.
Anywhere.
For companies that take authentication seriously.
Learn more about SecurEnvoy MFA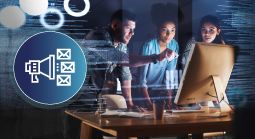 What to read next...