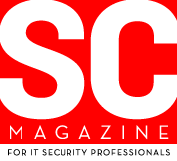 Perfect scores in all categories: SecurAccess ranked "Best Buy" by SC Magazine
The American publication 'SC Magazine' took a close look at ten authentication solutions in an independent test. The test winner was SecurAccess version 7 from the developer SecurEnvoy. This solution, which uses a tokenless approach, was given a perfect score of five stars in all six test categories, which resulted in it accumulating the maximum possible number of points in the overall ranking. The SC editorial team also recommended SecurAccess as the best option in the "Best Buy" category. The jury was particularly impressed by the solution's ease of use and the range of channels available for distributing the numeric passcode.
In addition to tokenless solutions, Peter Stephenson, Technology Editor at SC Magazine, also put token-based and cloud-based applications to the test. The overall assessment by the analysts was based on the results from six categories: functionality, ease of use, performance, instructions or documentation, support and value for money. Five stars indicate that a product is exceptional in the opinion of the editorial team. SecurAccess received the highest possible overall rating of 30 stars.
Intuitive operation highlighted
In the test, the easy set-up, management and handling of SecurAccess was highlighted as being particularly impressive. According to Stephenson, SecurAccess can be used intuitively to a great extent. This is in line with the concept of user experience (UX for short) described by the American market research firm Gartner. In its top 10 strategic technology trends for 2014, Gartner predicts that intuitive ease of use will in future be facilitated by the taking into consideration of emotions and behavior. The same assessment applies to the installation of SecurAccess: all the files required can be downloaded from the website. Stephenson also praised the numerous setting options for supporting SMS/voice gateways, web-SMS gateways, GSM modems, voice gateways, mail-SMS gateways and SMPP gateways.
An authentication tool that fits in your pocket
By using SecurAccess, companies, government agencies and other organisations can ensure secure access to their IT networks and data. The solution operates on a two-factor principle, which in this case means that users need both their login details and a passcode from their chosen device to gain access. If the two factors are not present then access is denied. For the transmission of numeric codes, SecurAccess does not use additional, dedicated tokens. Instead, users can obtain codes by SMS, email or a phone call. Passcodes can also be generated using a soft token app for smartphones. If there is no mobile reception or internet connection available, users can also generate a one-time QR code and simply swipe past a webcam for the purposes of authentication. This method is called "one swipe" and is another patent pending solution from SecurEnvoy plc.
Category: Company News

Multi-Factor
Authentication
(MFA)
Any user. Any device.
Anywhere.
For companies that take authentication seriously.
Learn more about SecurEnvoy MFA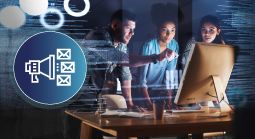 What to read next...