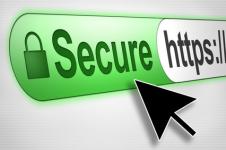 Partners in Holland benefit further from two step verification from SecurEnvoy
SECURENVOY KOMT MET NIEUWE METHODE TWO STEP VERIFICATION
Two factor authentication-specialist SecurEnvoy komt met een aantal nieuwe manieren om tokenless One Time Passwords (OTP) te versturen. Dat heeft het Britse bedrijf op 20 juni bekendgemaakt.
Daarmee biedt het bedrijf haar gebruikers naar eigen zeggen meer flexibilteit in de verschillende manieren om een tokenless wachtwoord.
Gebruikers van het eenmalige wachtwoord van SecurEnvoy – dat doorgaans per sms of beveiligde e-mail wordt verstuurd – kunnen het wachtwoord sinds de invoering van de nieuwe mogelijkheden bij versie 7 nu via Voice krijgen als er bijvoorbeeld geen internet voorhanden is. Bovendien kan nu ieder (mobiel) apparaat, of het nu gaat om een mobiele telefoon, een tablet, laptop of een PC, een tokenless OTP's ontvangen.
Onder de noemer 'Authenticate your way' investeerde SecurEnvoy tevens fors in de SMS Gateway waarover de wachtwoorden worden verstuurd. Het bedrijf heeft nu toegang tot een ongelimiteerd aantal telecombedrijven en slimme routes die het kan gebruiken. Daar zitten ook nieuwe gatewaytypes bij voor VOIP en e-mail. "De aflevergarantie wordt zo nog verder verhoogd", zo meldt SecurEnvoy.
Category: Industry News

Identity and Access
Management
(IAM)
Making the complex simple.
Effective, secure IAM for all your business challenges.
Learn more about SecurEnvoy IAM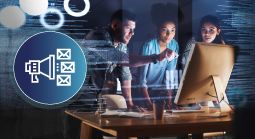 What to read next...