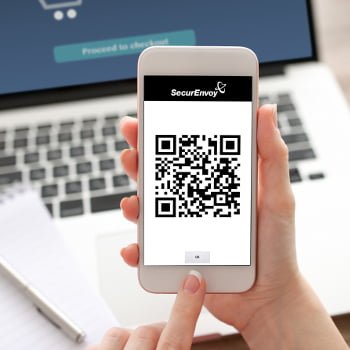 Major update to SecurAccess announced for 31 October launch
London, 4 October 2017,  SecurEnvoy have teased the market with the announcement of the soon to be launched Version 9 update to their industry leading SecurAccess multifactor authentication solution.
The solution, which has seen leading edge development since the company's inception in 2003, already has a strong market position with over 1,000 customers across the world that rely on it to provide secure access to their systems and software.
With new subsidiaries recently confirmed in the US and Germany, SecurEnvoy are expecting great things of Version 9, which promises a host of new features that will enhance security and usability for admins and end users alike.
The new version will see significant administrator focused revisions, including a fully redeveloped reporting dashboard and improved server-side integrations.  In addition, new functionality, including payment authentication and Yubikey integration and end user focused improvements including a new app interface and single tap NFC authentication are also incorporated.
SecurEnvoy Global Sales Director and Co-Founder, Steve Watts, said of the impending launch: "SecurAccess is relied on by thousands of system administrators, and many more end users every day. With the launch of Version 9, we've made the solution even easier to use, even more secure and even simpler to manage.  I can't wait to share the full details with new and existing clients at the end of the month."
Full details of SecurAccess Version 9 are due to be released on its official launch date, 31 October.
About SecurEnvoy
SecurEnvoy is a leading UK based provider of award-winning multifactor authentication ("MFA") software solutions, which utilise a user's mobile device as the 'something you own' component of MFA.
As pioneers in the development of Tokenless® authentication, SecurEnvoy has enabled over 1,000 organisations across the world to bolster their identity and access management security safeguards with innovative and easy to deploy authentication solutions, which maximise the value of a customers' existing technology infrastructure and enable a user to authenticate at anytime and anywhere.
SecurEnvoy is a wholly owned subsidiary of Shearwater Group plc (AIM: SWG), the London Stock Exchange listed provider of digital resilience solutions.  For more information please visit www.SecurEnvoy.com, or www.theshearwatergroup.co.uk.
Category: Product Updates

Multi-Factor
Authentication
(MFA)
Any user. Any device.
Anywhere.
For companies that take authentication seriously.
Learn more about SecurEnvoy MFA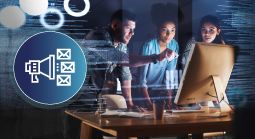 What to read next...