Europe's premier info security event running 05-07 June 2018 at Olympia, London. REGISTER NOW
In enim justo, rhoncus ut, imperdiet a, venenatis vitae Aliquam, justo. Praesent eggestas tristique nibh. Praesent ac sem eget est egestas volutpat. Vivamus consectetuer hendrerit lacus. Phasellus gravida semper nisi.
Aenean imperdiet. Curabitur blandit mollis lacus. Curabitur a felis in nunc fringilla tristique. Vestibulum rutrum, mi nec elementum vehicula, eros quam gravida nisl, id fringilla neque ante vel mi. Phasellus dolor.
Category: Company News

Multi-Factor
Authentication
(MFA)
Any user. Any device.
Anywhere.
For companies that take authentication seriously.
Learn more about SecurEnvoy MFA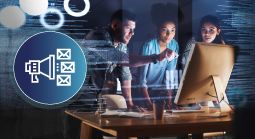 What to read next...