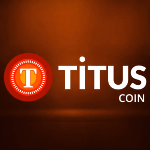 SecurAccess helps cryptocurrency and gaming business bring true crypto currency security to its users
Single sign-on and multi-factor authentication providing safe access for crypto currency investors and their investments
Cryptocurrencies are growing at an exponential rate as they shift from being the reserve of the tech geek into a recognised form of currency for a range of consumer activities. As the technology and the markets it's traded on mature, there's an increasing need for dependable security solutions that give cryptocurrency users the same level of protection as they'd expect from any other financial transaction.
Until now, that hasn't always been the case, resulting in some high-profile cryptocurrency frauds costing user's substantial sums of crypto and 'real' cash.
But that is about to change, thanks to SecurEnvoy's ground-breaking relationship with Titus, a new force in the cryptocurrency sector. The partnership will provide Titus's users levels of security that are inline with traditional banking regulations.
Using SecurAccess, users of Titus Coin and Payens, the currency exchange on which it will be traded, merchants, and gamers using Titus Coin in online games such as Aragon Rift and Spring, will be able to keep themselves and their investments safe with a convenient, but fully secure Single Sign-On.
The cryptocurrency market has grown from 16bn to 440bn USD in a year. It's now creating more millionaires than traditional forex trading. The sums involved means it's inevitable that it will attract criminal elements, and yet, the security employed by the established exchanges lags far behind that of the traditional financial sector, relying on basic authentication at best.
Titus CTO Robert Jakobsson thinks it's time this was put right:
"Until now, nobody in the cryptocurrency space has treated security as a real issue. The entire system is built around anonymity but lacks built-in security. But regulation will come to cryptocurrency exchanges and we want to be ahead of the curve, to offer our users the best possible security from the outset. SecurAccess enables us to do that by providing a solution that's well proven in the banking sector and we know that up-front investment in true multi-factor authentication now will stand us in good stead when others will be playing catch up."
Scalability on an exponential level
With ambitious plans, Titus can be confident that its security will scale with demand. From a relatively humble starting point of approximately 6,000 users, including those who've invested in a recent ICO and the existing Titus Coin community, Jakobsson expects the Payens trading platform to add as many as 100,000 users over the next 12 months, all of whom will be able to keep their virtual wallets and their personal data secure thanks to SecurAccess. The company's gaming ventures are expected to bring similar growth soon after. SecurAccess's patented technology enables an almost unlimited number of users to be enrolled within minutes, irrespective of operating system or device type, and enables users to confirm their identity via an app, SMS, NFC, and even Apple FaceID.
"We're delighted to have been chosen as the Multifactor Authentication partner during an exciting period of growth for Titus." states SecurEnvoy Sales and Marketing Director, Steve Watts. "As cryptocurrencies mature and move into the mainstream, they – and the platforms they are traded on – need to demonstrate their commitment to security. Titus are doing just that and we look forward to accompanying them on their journey during such an exciting period."
About SecurEnvoy
SecurEnvoy is a leading UK based provider of award-winning multifactor authentication ("MFA") software solutions, which utilise a user's mobile device as the 'something you own' component of MFA.
As pioneers in the development of Tokenless® authentication, SecurEnvoy has enabled over 1,000 organisations across the world to bolster their identity and access management security safeguards with innovative and easy to deploy authentication solutions, which maximise the value of a customers' existing technology infrastructure and enable a user to authenticate at anytime and anywhere.
SecurEnvoy is a wholly owned subsidiary of Shearwater Group plc (AIM: SWG), the London Stock Exchange listed provider of digital resilience solutions.
About Titus
Titus Invest Ltd is a Malta based company managing the Titus Coin cryptocurrency services and systems.
The Titus Coin is a mineable coin based on a BitCoin type blockchain technology with some interesting special developments making it perfect as a currency to be used in shops and online for all kind of purchases.
With the Titus developed dynamic marketing services which will be available to all affiliated merchants, accepting Titus Coins as payments will give additional benefits to customers as well as merchants.
To reach many merchants globally, literally thousands of sales people are trained by the Titus Community to go out and introduce Titus to merchants everywhere.
As a part of the Titus offer, a new crypto currency exchange Payens will be introduced early in 2018 to ensure the best possible service to all Titus Coin owners and all affiliated merchants.
https://tituscoin.com
https://titus.community
https://www.payens.io
Category: Company News
Financial / MFA / SSO / Digital Transformation / Technology

Multi-Factor
Authentication
(MFA)
Any user. Any device.
Anywhere.
For companies that take authentication seriously.
Learn more about SecurEnvoy MFA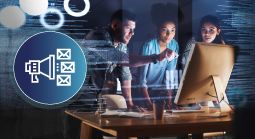 What to read next...