SecurEnvoy Welcomes Citrix Gold Partner, CMD Technology Group to its Premier Partner Program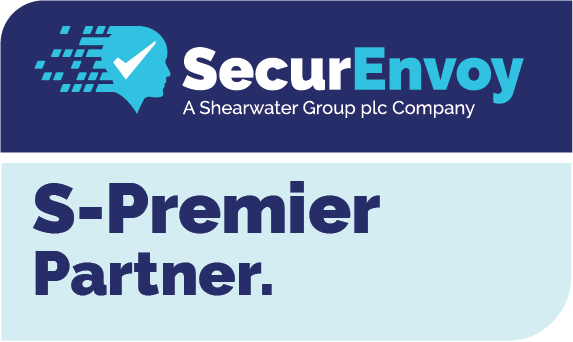 High-quality trusted partners
Lisle, IL – August 10, 2018: SecurEnvoy Inc., a global software leader in multi-factor authentication technology, is proud to announce the addition of CMD Technology Group to its Premier Partner Program. Based out of Orlando, FL, CMD Technology Group has achieved Citrix Gold status due to its solutions which are designed to fit each client's specific needs and budgets centered on the principles of excellence, service and quality.
Doug Chase, VP of SecurEnvoy Americas states, "With CMD Technology Group as a Premier Partner our best of breed MFA can be offered as a true value-add to their current portfolio. With over 20 years of consulting solutions that currently focus on manageability and reliability, our MFA is a necessary offering that will benefit both new and existing clients."
As SecurEnvoy continues to expand with its US presence, having high quality trusted partners is a critical component of business success. With partners like CMD Technologies, growth in the US will be heavily supported by excellent service levels and quality client solutions.
Cristian Diaz, Principal of CMD Technology Group states, "There are many vendors in the dual factor authentication space. What continuously sets SecurEnvoy apart is the plethora of authentication methods offered to end users directly after product install. CMD's partnership with SecurEnvoy has allowed us to offer our clients a best of breed solution which they love – both administrators and end users."
About SecurAccess:
SecurEnvoy's SecurAccess makes it easy to trial, demonstrate and deploy enterprise class Multi-Factor Authentication (MFA) for small, medium and enterprise-class environments. As part of SecurEnvoy's commitment to exceeding customer expectations and leading security innovation, this product helps create effortless deployments for SecurEnvoy customers. With unmatched flexibility and the greatest number of options for end-user token delivery, SecurEnvoy is the obvious MFA solution for the future.
About SecurEnvoy Inc.:
SecurEnvoy is the trusted global leader of multi-factor authentication and security for small, medium and enterprise businesses. Their innovative approach to the Tokenless® authentication security market now sees millions of users benefitting from their solutions all over the world. With users deployed across five continents, their customers benefit from seamless deployments, continued innovation and a zero footprint approach meaning there is no remote software deployment and administrators enjoy the management tools allowing them to rapidly deploy up to 100,000 users per hour.
With its channel and partner centric approach, SecurEnvoy continues to grow rapidly with customers in Banking, Finance, Insurance, Government, Manufacturing, Marketing, Retail, Telecommunications, Charity, Legal, Construction.
SecurEnvoy is a wholly owned subsidiary of London Stock Exchange listed (LSE AIM:SWG) Shearwater Group plc.
For more information, please go to: www.securenvoy.com
About CMD Technology Group:
CMD is a technology services and business consultancy with 20 years of experience who is committed to helping companies become more productive, profitable, competitive and secure. We specialize in the virtualization of applications, desktops, servers, and storage to optimize security, improve availability and reliability, and increase manageability, all for a lower total.
Media Contact:
Kat Silberstein
Director of Marketing
SecurEnvoy, Inc.
Mobile: +1 (650) 438-4328
ksilberstein@securenvoy.com
Cristian Diaz
Principal
CMD Technology Group
Direct: +1 (407) 459-7735
cristian@cmdtechnologygroup.com