Adam Bruce, celebrates 14 years with SecurEnvoy with new Chief Revenue Officer role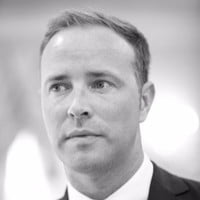 SecurEnvoy Press Release
SecurEnvoy began it's go-to-market in 2003 with a tested and proven new authentication method we named 'Tokenless'. Whilst a daunting task in the early 2000's to change the way people authenticate, having pioneered the term, the move to tokenless systems was something we are proud to say SecurEnvoy led the way on.
Adam joined the team in 2005 as the UK Sales Manager and continued this role until 2014 when he also took over management of the Scandic region. More recently, Adam has extended his role to manage Europe and has now been promoted to Chief Revenue Officer. This new position acknowledges Adam's hard work, commitment and loyalty to the company.
Steve Watts, CEO, commented: "Adam and I have worked seamlessly for the past fourteen years, it's been a pleasure and he thoroughly deserves the role and recognition. This promotion rewards loyalty and commitment allowing Adam to drive even greater opportunities for our continued success.
"It's also very satisfying to see the founding players in the business still here so many years on. Alongside Adam, Phil Underwood, who was with me as our first employee at SecurEnvoy has returned as our CIO after three years out and continues where he had left off. It's great to be working with Adam and Phil so closely and all these years later, we have a fantastically strong team that has ambition, focus and drive to continue to execute on our vision."