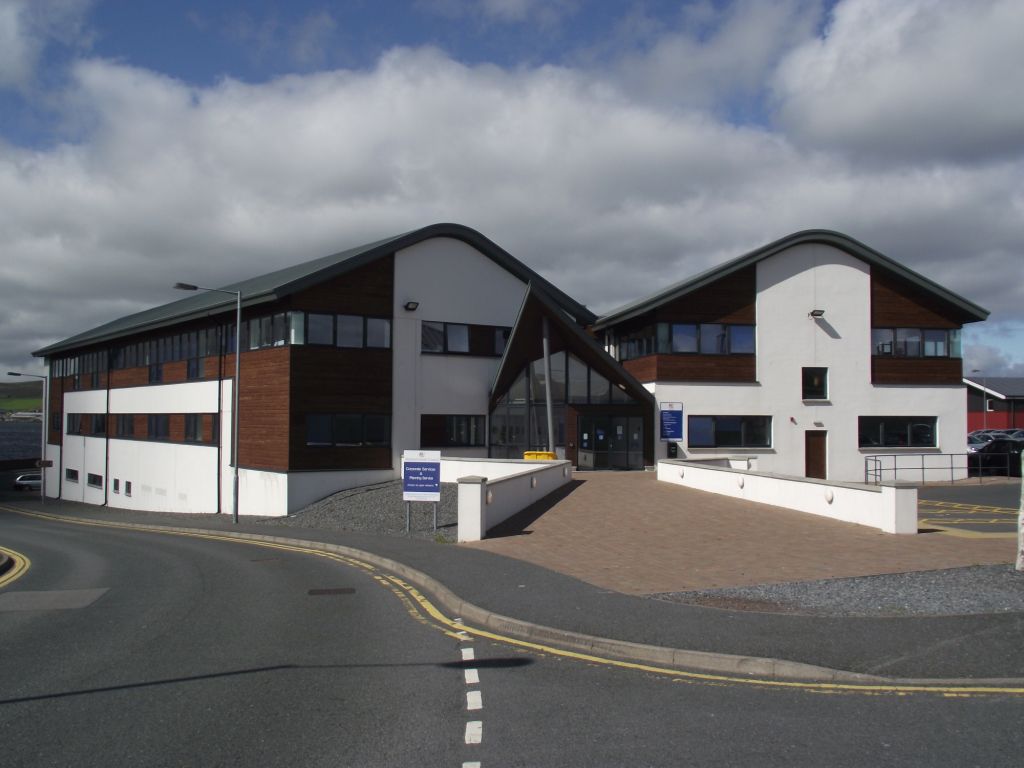 Strong tokenless authentication brings remote access up to PSN standard
Shetland Islands Council Headquarters at North Ness in Lerwick
The UK introduced the Public Services Network (PSN) to substantially reduce the cost of communication services across UK government and enable new, joined-up and shared public services for the benefit of citizens. Shetland Islands Council uses the platform extensively and needed to bring the remote access to its corporate network up to the PSN standard. A strong two-factor authentication (2FA) solution was required. The council chose SecurAccess from SecurEnvoy as the software enables secure logins without requiring dedicated tokens.
Shetland Islands Council is one of 32 councils in Scotland, with around 2,200 staff and approximately 22,400 citizens. The public body is responsible for four specific areas, namely education and families, social services, environment and transport, and development. When the PSN was introduced at Shetland Islands Council, there was a requirement to implement a secure solution to allow remote access to the council's corporate network which is linked to the PSN. All UK government authorities are required to use the network as a communication tool, with legislation stipulating that two-factor authentication (2FA) has to be used to remotely access council networks, in order to protect login procedures.
Using smartphones as security keys
Shetland Islands Council contacted IT service provider Infosec Cloud to research cost-effective, proven 2FA solutions with straightforward and flexible logins. Infosec Cloud recommended SecurAccess, as this has the advantage that staff do not need to use costly and cumbersome additional tokens for two-factor authentication. The developer of the software, SecurEnvoy, makes use of something that virtually everyone already has with them – the smartphone – instead of supplying additional physical tokens. SecurAccess allows users to receive dynamically generated passcodes, for example via SMS, which they then enter in addition to a username and password in order to authenticate themselves.
"We needed a solution that was quick to implement, easy to use and would become part of the day to day login process of our staff. Taking a tokenless approach has saved us money and means we do not have to manage a physical token inventory", commented Michael Marriott, ICT Team Leader, Shetland Islands Council.
Rapid integration into everyday working procedures
Shetland Islands Council was impressed by the SecurEnvoy approach and ordered 50 licences for testing. After a short familiarisation phase, council users quickly appreciated the benefits and ease of use of the solution. Shortly afterwards, the council procured 1,300 SecurAccess licences and distributed these to its staff. The district council's IT department implemented the solution as a cloud service with technical support from Infosec Cloud. However, the council was able to perform the installation itself unaided and rapidly integrated SecurAccess into the existing infrastructure, which consisted mainly of HP servers. The solution was gradually rolled out to all departments over the course of two months
Council employees primarily use the software's SMS option when logging into the corporate network. In addition to conventional login details, they receive the passcode required for 2FA via SMS on their existing smartphones. By entering this code users authenticate themselves when remotely accessing the authority's network. The soft token app from SecurEnvoy works in a similar and straightforward way. Users simply install the application on their smartphone or tablet and can use this to obtain a QR code. This is then scanned using a webcam on their computer or mobile device, thereby allowing the app to transmit information that unequivocally establishes the identity of the employee.
Shetland Islands Council is now using a technology for which SecurEnvoy has already won several Awards, including, for example, an award in the "Best Buy" category from the US SC Magazine as well as the highly respected Queen's Award for Enterprise from the British royal family.
Category: Industry News

Multi-Factor
Authentication
(MFA)
Any user. Any device.
Anywhere.
For companies that take authentication seriously.
Learn more about SecurEnvoy MFA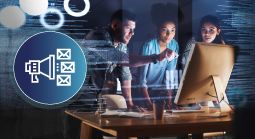 What to read next...