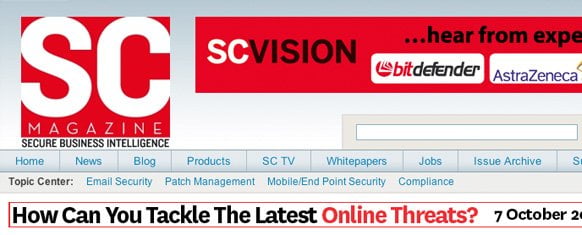 SecurAccess 5.3 scoops top marks in SC Magazine review
SecurEnvoy's market-leading two-factor authentication product, SecurAccess 5.3, has gained yet another outstanding review, after being awarded five-stars by SC Magazine, the leading cyber-security publication.
The article praised the solution's ease of use and value for money, as well as drawing particular attention to the GSM mobile-support that SecurAccess offers, which allows passcodes to be delivered via SMS.
The coveted five-star review also noted SecurAccess 5.3's support for multiple LDAP servers, rapid deployment, and the advantages of the tokenless solution. The verdict read: "This latest version of SecurAccess offers a range of unique features, making it a top two-factor authentication choice for businesses large and small."
SecurAccess 5.3 received top marks in four out of the five assessment categories, as well as being rewarded with a 'Best Buy' accolade. This follows SecurEnvoy being 'Highly Recommended' in the SC Magazine Awards 2010.
The SC Magazine review marks the peak in a series of accolades for SecurAccess 5.3, after commendation from PC Pro, Network Computing and Computing Security.
PC Pro awarded SecurAccess 5.3 five out of six overall, singling out the simple integration of the solution and the ingenuity of the tokenless system for particular praise. The review gave SecurEnvoy's leading authentication product five stars out of six for features and design, and six for ease of use.
Network Computing and Computing Security both recommended SecurAccess on account of its numerous convenient features, and ability to integrate with any LDAP server, a benefit that reduces overheads significantly.
Category: Industry News

Multi-Factor
Authentication
(MFA)
Any user. Any device.
Anywhere.
For companies that take authentication seriously.
Learn more about SecurEnvoy MFA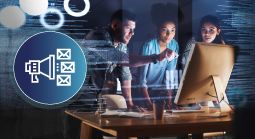 What to read next...